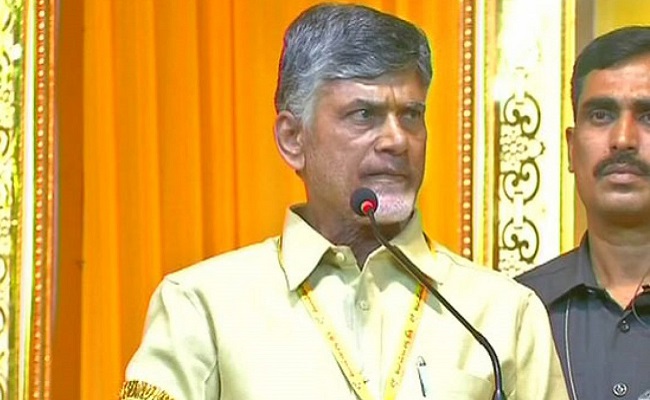 Ever since the leakage of Styrene gas from LG Polymers plant at Visakhapatnam took place on May 7, claiming lives of 12 persons, Telugu Desam Party president and former chief minister of Andhra Pradesh N Chandrababu Naidu had been making wild allegations against YSR Congress government led by chief minister Y S Jagan Mohan Reddy.
Since Jagan reacted quickly, visited Visakhapatnam and announced Rs 1 crore ex gratia to each of the gas victims' families, Naidu had no chance of making any complaints. However, he has been trying to politicise the issue alleging that the YSRC government was protecting the company authorities.
On Wednesday, during the TDP biennial political conclave Mahanadu, the TDP passed a resolution condoling the Vizag gas leakage incident. And Naidu apologised to the people of Viskhapatnam for not able to meet them after the incident due to lockdown and lack of permission from the Centre.
Surprisingly, the TDP chief announced financial assistance of Rs 50,000 to each of the families of the deceased in the incident. This is nothing but pittance compared to Rs 1 crore given by the Jagan government and a sort of insult to the families of the victims.
In fact, Rs 6 lakh is nothing for a leader like Chandrababu Naidu, who had allegedly made big money during his regime. Had he announced at least Rs 1 lakh to each of them, it would have been a little dignified.
Moreover, he announced relief on behalf of the party and not on his personal behalf. He should have paid another Rs 1 lakh from his own pocket. That would have fetched him at least some mileage politically!