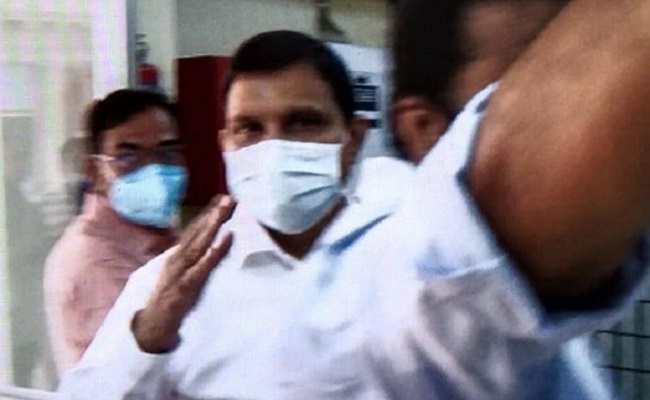 The multi-crore money laundering case continues to haunt former Union minister Y S Chowdary alias Sujana Chowdary, though he had been avoiding the same by joining the Bharatiya Janata Party three years ago.
Months after Sujana completed his term in Rajya Sabha, he got summons from the Enforcement Directorate for the trial in the special court for economic offences in Chennai. The former Union minister appeared before the court on Friday.
In November 2018, the Enforcement Directorate authorities conducted searches on eight premises including residence and offices of Sujana Chowdary in Hyderabad and Delhi to probe into allegations of money laundering and other financial irregularities to the tune of Rs 5,700 crore.
During the searches, it was revealed that the group companies had defrauded banks to the tune of more than Rs 5700 crores.
The documents also revealed that various cases were pending against the group companies under Foreign Exchange Management Act, Directorate of Revenue Intelligence and Central Bureau of Investigation. FEMA/DRI/CBI cases were existing against the group companies.
Similarly, the ED had seized documents related to forex transactions, which indicated that the group was controlling over 120 companies and most of them were non-operating or companies on paper only without any genuine business activities.
The ED pointed out that the CBI had had registered three cases based on complaints from three banks stating that one company -- Best & Crompton Engineering Projects Ltd, Chennai (BCEPL) had obtained loans from them by falsification of accounts and submission of false statements, causing them a cumulative loss of Rs 364 crore, including Rs 133 crore to Central Bank of India, Rs 71 crore to Andhra Bank amd Rs 159 crore to Corporation Bank.
Based on these FIRs, investigations under Prevention of Money Laundering Act (PMLA) were initiated by the Directorate of Enforcement, Chennai.
As part of investigations, searches were conducted at residential and office premises of the key officials of BCEPL at Chennai, Bangalore and Hyderabad.