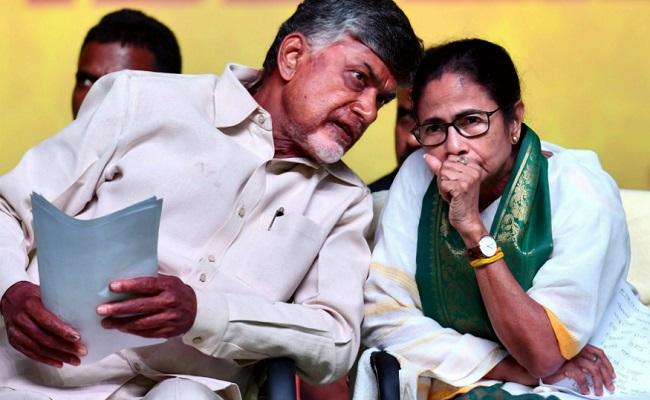 West Bengal Chief Minister Mamata Banerjee pushed Telugu Desam Party president and former Andhra Pradesh chief minister N Chandrababu Naidu by saying that he had hired Israeli cyber security company to spy on political rivals.
Mamata said the company had approached the state police at least four to five years back with an offer to sell the controversial Israeli spyware for just Rs 25 crore, but she had turned down the offer when she came to know of it.
Banerjee also alleged that instead of using the spyware for the security of the country, it was used by the central government which she claimed purchased it, for "political" reasons against judges and officials.
She also said the NSO, the company which developed Pegasus had approached everybody to sell their spyware. She claimed that the Andhra government "had it during Chandrababu (Naidu's) time".
Her comment came as a big embarrassment to the TDP. Within no time, Naidu's son and former IT minister Nara Lokesh denied her statement.
"We have never purchased any Spyware. We never indulged in any illegal phone tapping," Lokesh said.
He retorted: "She was misinformed. If we had resorted to such things, Jagan Mohan Reddy would not have come to power in 2019".
"I don't know whether she has indeed said that, and where and in which context. If she did say that, she is certainly misinformed," Lokesh.
He said Chandrababu Naidu would never indulge in such illegal acts.
Lokesh, however, said: "Yes, Pegasus offered to sell its Spyware to the AP government as well but we rejected it." If the government purchased the Spyware, there would be a record of it, he pointed out.
"If there had been any such thing, would the (current) Jagan regime spare us? In the last three years, they have tried every trick to fix us in one thing or the other but failed, because we did nothing wrong," the TDP MLC maintained.
"If indeed we had Pegasus, Jagan would not have gone scot-free despite all his atrocious acts," Lokesh asserted.
Nara Lokesh further said that immediately after coming to power, Jagan Reddy had got all files in the IT and all other departments inspected thoroughly. He would have taken action if any illegal act was found.
"Wrong information might have reached her. Chandrababu Naidu was a leader who always believed in developing systems as permanent entities."