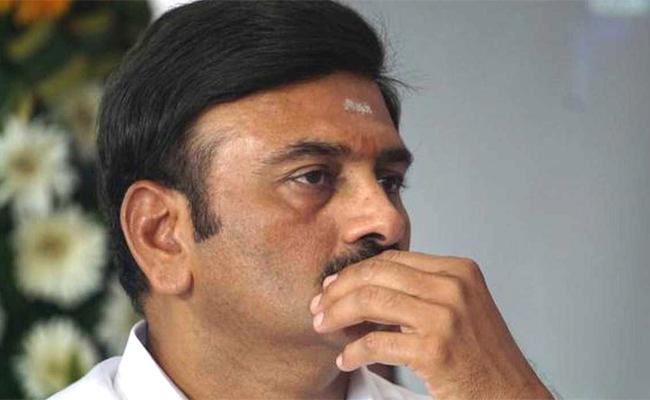 Rebel YSR Congress MP K Raghurama Krishnam Raju has finally managed to create some movement in Delhi with his allegations over his custodial torture by the Andhra Pradesh CID police last month.
On Friday, Lok Sabha Speaker Om Birla acted on the breach of privilege notice issued by Raju against chief minister Y S Jagan Mohan Reddy, director general of police Gautam Sawang, CID chief P V Sunil Kumar and other police officials.
Acting on the directions of the Speaker, the Lok Sabha secretariat wrote to Union home secretary Ajay Bhalla, asking for a detailed report on the complaint made by Raju in his privilege notice issued on June 2.
Raju complained to the Speaker that he was illegally arrested by the Andhra CID police and booked him in a sedition case, without even informing the Lok Sabha secretariat and the Speaker.
He alleged that he was subjected to custodial torture by the CID which amounts to breach of privilege of an MP.
Similar complaints were lodged by Raju's son Bharat, apart from Telugu Desam Party MPs K Rammohan Naidu and Kanakamedala Ravindra Kumar.
The Lok Sabha Secretariat asked the Union home secretary to look into the complaint and submit the reports in Hindi and English within 15 days, with all the details of the factual situation.