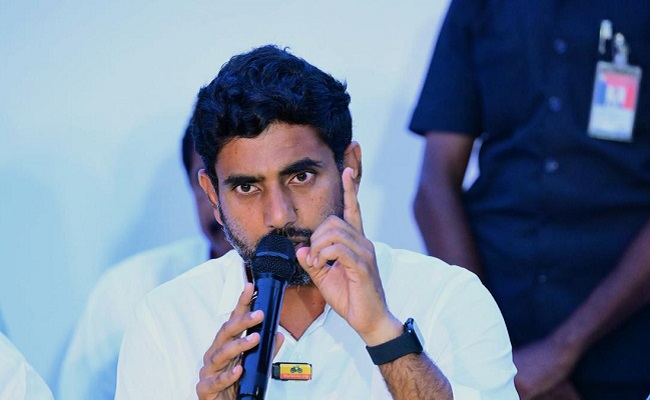 Nara Lokesh, the son of Chandrababu and TDP National General Secretary, appears to be cautious when it comes to making critical statements against the BJP government at the centre.
While several pro-TDP parties assert that CM YS Jagan merely serves as a figurehead in Chandrababu's arrest, and that Prime Minister Modi is the true mastermind, Lokesh and many of his party colleagues hesitate to echo these claims.
During a media appearance in Delhi, Lokesh attempted to emphasize the alleged illegality of his father's arrest. Notably, he refrained from directly implicating the BJP in Chandrababu's arrest, despite insinuations.
Many believe that the decision to arrest Chandrababu, a seasoned political and administrative figure, goes beyond the intentions of the Jagan government alone.
Rumors suggest that without support and encouragement from the ruling BJP at the Centre, Jagan may not have conceived the idea to apprehend Chandrababu.
Lokesh's reluctance to directly implicate the BJP in Chandrababu's arrest may indicate an underlying fear.
During his visit to Delhi, Lokesh failed to secure appointments with BJP seniors, raising questions about the effectiveness of his efforts.
While various parties within the I.N.D.I.A alliance offered moral support to Lokesh, tangible assistance from Delhi proved to be elusive.