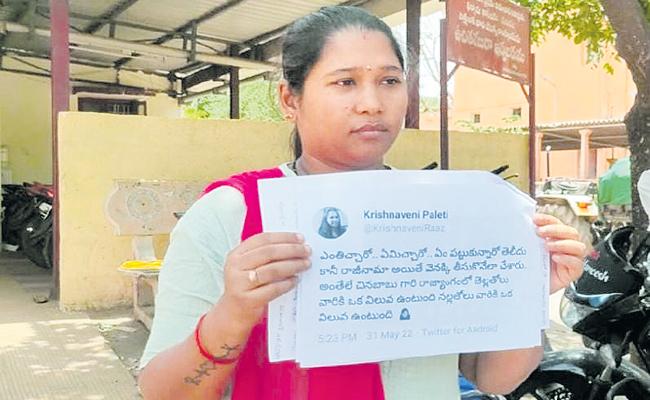 A former leader of Telugu Desam Party's women's wing on Thursday lodged a complaint in the police station against party general secretary and former chief minister N Chandrababu Naidu's son Nara Lokesh, alleging that he was resorting to her character assassination on the social media.
In a complaint lodged with Mangalagiri (Rural) police station in Guntur district, former Telugu Mahila leader Paleti Krishnaveni alleged that Lokesh and his social media team was posting filthy messages against women in a planned manner.
She said her post on the Twitter was morphed and a wrong posting was made, resulting in objectionable comments against her.
"An abusive campaign has been launched against me and Lokesh is responsible for it," she alleged.
Krishnaveni said Lokesh had stooped down to doing degraded politics by using woman to gain political mileage.
"As long as women are there in the TDP, Lokesh gives an impression that they are treated like goddesses. But if they come out of the party, he treats them as cheap characters," she alleged.
The former TDP women leader wondered the plight of the women would be if the TDP comes to power, as it was showing so much disrespect towards women when it is in the opposition itself.