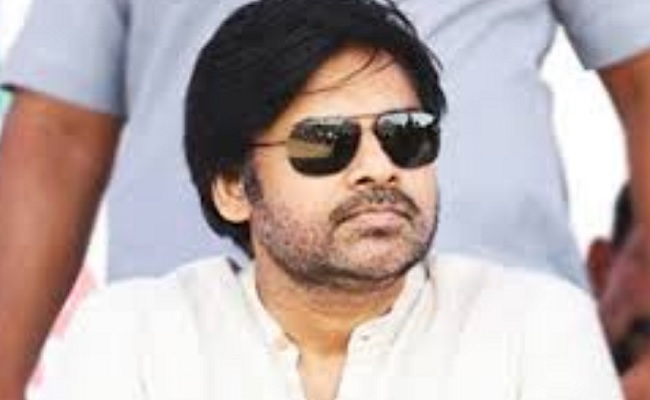 Till recently, the Communist Party of India and Communist Party of India (CPI-M) had been associated with the Jana Sena Party headed by power star Pawan Kalyan.
In fact, CPI and CPI-M had an alliance with Jana Sena in the recent Lok Sabha and state assembly elections in Andhra Pradesh and they all doomed together.
After the elections, there are no instances of the Left parties even approaching Jana Sena for any common programme of action on any issue. Apparently, they dumped Pawan.
Now, the Jana Sena chief is desperately trying to get back into political activity to sustain his party.
He has announced conduct of a long march in the name of "Sand Satyagraha" at Visakhapatnam on Sunday to question the YSR Congress party government's failure in resolving the sand crisis in the state.
He wrote letters to all political parties, including the Communists, Telugu Desam Party and the Bharatiya Janata Party and sought their support for his agitation.
TDP president N Chandrababu Naidu and BJP state president Kanna Lakshminarayana extended their support.
However, the Left parties gave a shock to Pawan stating that they would not be able to join him in the agitation on sand crisis.
In a common letter to Jana Sena chief, CPI secretary K Ramakrishna and CPI-M former MP P Madhu said they were extending their solidarity to Pawan on the issue, but would not be able to participate in the rally.
Reason: Pawan has also invited the BJP leaders who would be attending the rally. Since the BJP leaders are coming, the Communists do not want to share the dais with them and hence, decided to abstain.
CLICK HERE!! For the In Depth Updates on all the OTT Content