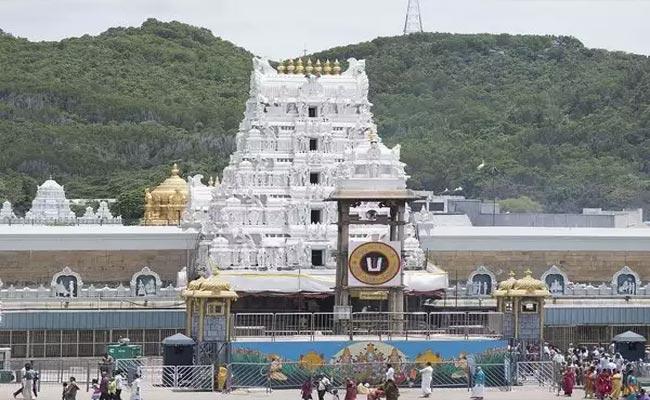 The Tirumala Tirupati Devasthanams, which manages the country's richest temple of Tirumala in Chittoor district, has refuted the allegations that it was leasing out Kalyana Mandapams across the Telugu states to make money.
In a clarification, the TTD stated that it had opted for leasing less used properties for better use. It was not the first time that the TTD was leasing out kalyana mandapams.
"It was done as per GO MS No 311 dated 09-04-1990 as per rule no 138 and around 29 Kalyana mandapams were leased to Hindu Dharmic institutions, temples, Trusts and Hindu individuals. And there were no complaints from them so far," a TTD official said.
The TTD said with an objective of better use of all TTD properties and providing quality services to devotees, the lease out exercises have been taken up.
A committee of intellectuals has been set up by the TTD board to ensure 365 days use of Kalyana Mandapams.
The committee comprised of Former acting Chief Justice of Gauhati high court Justice KS Sridhar Rao, AP high court ex judge justice M Sitaram Murthy, Sringeri Sharada Peetham CEO Dr VR Gauri Shankar, TTD board members Sri Krishnamurthy Vaidyanathan and special invitee Sri Govind Hari, Social Reformer Sri Bayya Srinivasulu, Senior journalist Dr K Ramachandra Murthy.
The committee had reviewed the list of TTD assets and recommended that unused assets including Kalyana Mandapams, buildings and land should be put to use for benefit of devotees and the TTD temples.
After prolonged debate by the TTD board on the recommendations of the committee, the leasing operation was approved by the board to avert land grabbing or abuse of TTD properties by anti-social elements after framing rigid regulations of leasing.
The TTD said only Hindu dharmic institutions, temples, trusts and individuals will be given lease to perform weddings, thread ceremonies, Anna Prasana and other social traditional events like Satyanarayana Vratams etc.
To ensure implementation of its regulations TTD has set up four task force teams and devotees also have expressed happiness that such facilitation of Kalyana Mandapams will be a boon to the community.
"The TTD is not keen to increase revenue through leasing activities but to protect its properties as per the wish of devotees," it said.
Asking the vested interests not to create obstacles and play with sentiments of devotees by raking up controversies, the TTD officials said though the board was authorised to take any action in this regard, the clarification was being given to fend off baseless criticism and display the board's sincerity and commitment.
The TTD appealed to critics not to underrate the efficiency and integrity of the TTD Chairman and other officials with ruthless allegations.
"They should read through the terms and conditions of the leasing as underscored in the TTD website before making baseless remarks and charges," the official added.