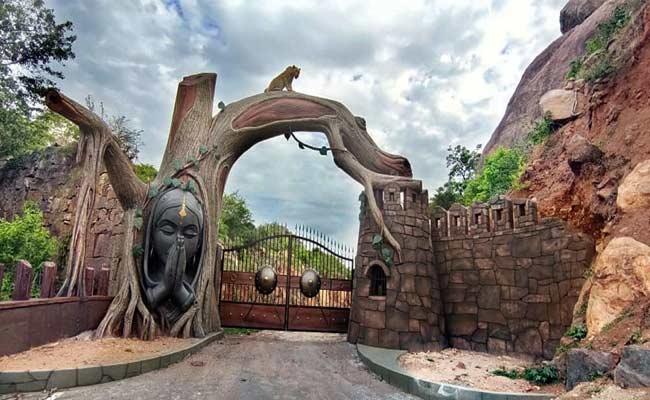 The AP government is working on a master plan to develop Kondaveedu Fort in Guntur district on the lines of Golkonda Fort in Telangana.
Golkonda Fort is a special attraction to Hyderabad and a good number of tourists visit this fort every year.
Now, taking cue from the TS government, the AP government had worked out a master plan to develop historical Kondaveedu Fort to draw a large number of tourists.
The AP Tourism had come up with the master plan with a budget of Rs 13.35 crore.
The Fort and the hill area now has a beautiful ghat road. Interestingly, it was first identified by the then chief minister Y S Rajasekhar Reddy, who gave Rs 5 crore for the development of the fort, with basic infrastructure.
Now, Y S Jagan Mohan Reddy had set his eyes and directed the Tourism Department to come up with a master plan.
While Rs 13.35 crore is spent exclusively on providing infrastructure around the fort on the top of hill, the government has also cleared various proposals to provide connectivity.
Rs 24 crore is cleared to provide road connectivity to the area from existing major roads.
Another Rs 11.8 crore was cleared to develop and expand the ghat road, besides Rs 3.5 crore to have an exclusive power house.
Once all these developmental works are completed, it is for sure this historic fort would compete with the Golkonda Fort in getting tourist footfall.