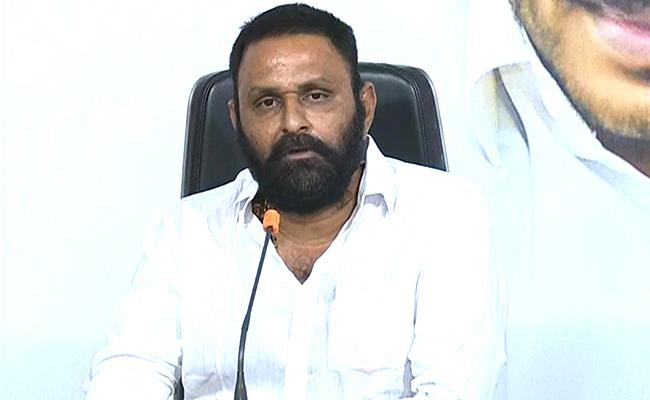 In a press meet today, Kodali Nani has asked why Lokesh is sitting only at twitter and not coming out to the constituency where he contested.
Talking about this he said, "Chandrababu is old and diseased. If he gets Corona he will die. So he is sitting at home with zoom. What happened to Lokesh? Why is he not leaving twitter and coming out?
He is the biggest problem for TDP and he is the reason for the worst thing happening to his father. He is useless, idiot, stupid, inefficient, drunkard and a flirt. Chandrababu made him an MLC and a Minister from backdoors. People of Mangalagiri have kicked him hard and he has fallen in front of twitter".
Answering a question posed by a journalist regarding the increase in diesel price he said, "A lorry/truck that enters at Tada and leaves the state at Ichchapuram would consume 200 liters.
The distance is around 1000 km. Increase in diesel price up to Re.1 would come to Rs 200/- if the loory fuels up full tank within the state. This has disturbed TDP and the yellow media writes a banner story. But note this point.
There are around 25 checkposts on the national highway of the same route. Each check post collects Rs 150/- from a heavy vehicle on an average. That way, the cess collected by the central government from each lorry is Rs 3750/-. That is to maintain the road.
Why can't Ramoji Rao write that story? Is he so afraid of Modi? Is he in terms only with KCR out of fear? Is only YS Jagan Mohan Reddy the soft target?"
On a whole Kodali Nani has once again proved that he has a logical answer for every question with a thorough domain knowledge on every subject of governance.