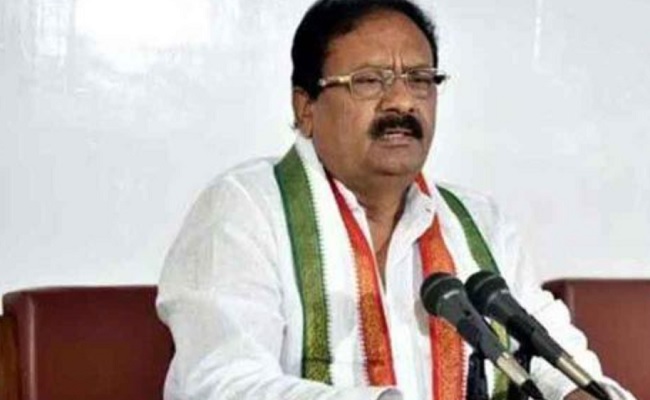 Telangana Rashtra Samithi president and chief minister K Chandrasekhar Rao went hammer and tongs at the Bharatiya Janata Party and Prime Minister Narendra Modi for engineering defections in the opposition parties and pulling down the governments.
But KCR has conveniently ignored the fact that he, too, had done the same thing with the opposition parties in Telangana.
"Both Modi and KCR do not respect the Constitution and both have committed the offence of encouraging defections in opposition parties," former minister and senior Congress leader Mohd Shabbir Ali said.
"While PM Modi has engineered defections in several States like Goa, Manipur, Madhya Pradesh, Karnataka and Maharashtra to topple elected governments, KCR has gained strength in Telangana only by encouraging defections since 2014," Shabbir Ali said.
He pointed out that KCR had made 4 MPs, 25 MLAs and 18 MLCs of opposition Congress, TDP and BSP defect to TRS during the first two years of power since June 2014.
He used the same tactic to weaken the opposition Congress by engineering the defection of 12 MLAs in the second term.
"Since KCR hates Dalits, he never wanted an SC leader (Bhatti Vikramarka) to become Leader of Opposition. Therefore, he made 12 Congress MLAs defect and join TRS," he said.
The Congress leader said that the then Assembly Speaker Madhusudan Chary and Council Chairman Swamy Goud did not act on complaints for disqualification of rebel MLAs and MLCs.
KCR ridiculed democracy and the Constitution to the extent that he inducted Talsani Srinivas Yadav as a minister in his cabinet without making him resign as TDP MLA. As per rules, Srinivas Yadav should have got re-elected on a TRS ticket within six months.
"However, at the instance of CM KCR, the then Speaker did not take any action even after one year. The then Governor E.S.L. Narasimhan too violated the Constitution by allowing Talasani to continue as minister after six months. Later, KCR made all 15 TDP MLAs defect to TRS," he said.
Shabbir Ali said both BJP and TRS were equal partners in committing the offence of violating the Constitution.
"Strangely, KCR is now targetting PM Modi for the offences which he has committed several times," he said.
Shabbir alleged that KCR had suppressed all voices of dissent and even stopped the broadcast of two Telugu news channels for a few months.
"KCR humiliated reporters when they asked him questions during live press conferences. He even used abusive and intimidating language against media persons when they sought replies on issues concerning common people," he said while asking KCR to do a serious introspection on his behaviour before highlighting himself an as angel in politics.