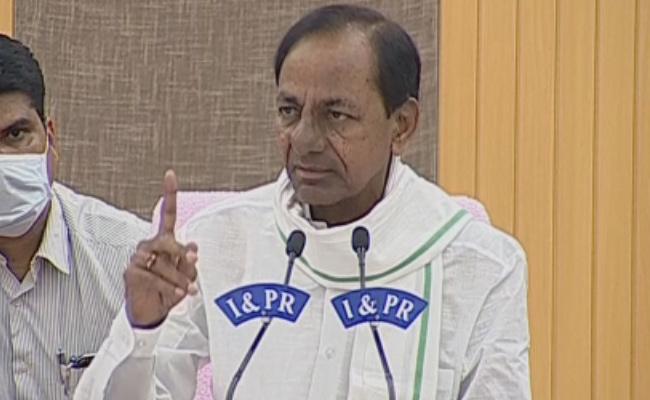 Putting to rest all the rumours that have been floated in the social media and part of the mainstream media, TRS president and CM KCR returned to his official bungalow Pragati Bhavan in Hyderabad on Saturday evening.
KCR had not been seen in public for the last two weeks and had been confined to his farmhouse at Erravelli in Siddipet district, giving rise to the rumours that he was not keeping good health.
At one stage, there was also a talk that he might have contracted Coronavirus and the Congress leaders even demanded that the government release a health bulletin on him.
A public interest litigation was also filed by Teenmaar Mallanna in high court seeking the health status of KCR.
However, by returning to Pragathi Bhavan on Saturday, KCR has silenced all these rumours.
CMO sources said he is planning to hold a meeting of Rythu Samanvaya Samithi leaders soon to discuss the Kharif agriculture operations.
Yet, the rumour mills continued to run, stating that KCR had been in quarantine and had returned to Hyderabad only after the completion of the mandatory quarantine period, after taking treatment.
A couple of days ago, an audio clipping was leaked to the media by the TRS sources that revealed a conversation between the chief minister and one Sripal Reddy, member of Rythu Samanvaya Samithi and former sarpanch of Venkatraopet village of Medipalli mandal in Jagityal district.
During the conversation, the chief minister sounded healthy and strong. He assured the former sarpanch that the government was ready to give water to Medipalli and Kathalapur mandals within four days.
By releasing the audio tape, the TRS leaders gave an indication that KCR is healthy and active and has been closely monitoring the release of water from Kaleshwaram for agriculture in the northern Telangana.
CLICK HERE!! For the In Depth Updates on all the OTT Content