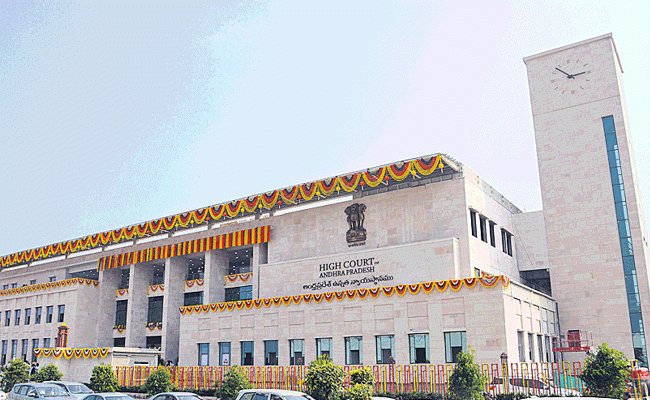 The Andhra Pradesh high court on Thursday announced handing over the case pertaining to the theft of some key files from a local court in Nellore in April this year to the Central Bureau of Investigation.
A high court bench comprising chief justice Prashant Kumar Mishra and D V S S Somayajulu, which took up the case suo motu and reserved the judgement in July, said the case would be handed over to the CBI and issued the orders accordingly.
In April this year, some miscreants resorted to theft of some key documents pertaining to a case involving state agriculture minister Kakani Goverdhan Reddy from the Fourth Additional Judicial Magistrate Court in Nellore town.
While taking away some important documents, the miscreants dumped the remaining papers in a drain adjacent to the court.
Kakani, the then MLA accused Telugu Desam Party leader and former minister Somireddy Chandramohan Reddy of amassing a huge wealth and released some documents as proof.
Somireddy lodged a complaint with the police against the allegation and a chargesheet was filed stating that the documents released by Kakani are said to be forged.
The documents related to the case were stolen from the Fourth Additional Judicial Magistrate Court in Nellore. The police had nabbed the accused.
The Nellore District Principal Judge submitted a report to the court that the police investigation into the theft case was not done properly and even stated that facts would come out if an inquiry was conducted by an independent agency.
The report was taken suo motu and notices were served on the government, Kakani and CBI.
When the petition came up for hearing on Tuesday, Advocate General S Sriram informed the court that they have already filed a counter stating that they have no objection for a CBI probe.
Kakani's counsel too said they do not have any objection for a CBI probe and said they would file an affidavit in this regard. CBI counsel Alekya informed the court that they would take up investigation if the case was handed over to them.
The high court bench said the Nellore District Principal Judge had also opined that it is proper to hand over the investigation to an independent agency.
The bench also recalled that the Principal Judge, in her report, stated that the police probe was not conducted properly and they failed to take fingerprints from the scene of offence.