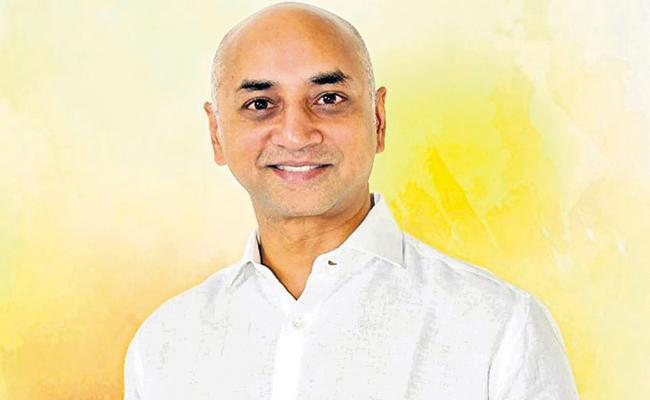 The absence of Telugu Desam Party MP from Guntur Galla Jayadev during the visit of party president and former chief minister N Chandrababu Naidu to New Delhi a couple of days ago has raised many eyebrows in political circles.
Jayadev, who had in fact played active role in the party and was leading party delegations to the Central leaders on various issues in the past, was not seen in the latest visit of Naidu to the national capital on Monday and Tuesday, according to media reports.
In fact, Vijayawada MP Kesineni Nani who was said to be sulking in the party and was in the news for removing Naidu's photograph from his office in Vijayawada, was also seen with Naidu. He was part of the delegation that met President of India Ramnath Kovind to complain against Jagan Mohan Reddy government.
Jayadev also did not attend during the 36-hour 'deeksha' by Naidu at the party head office at Mangalagiri which comes under the MP's Guntur parliamentary constituency.
Apparently, the TDP MP has been keeping away from the party activities, ever since he had been subject to witch-hunt by the YSR Congress government in the form of cancellation of land allotted to his company, serving of closure notice of battery units of Amara Raja Group in Chittoor in the last few months.
He and his 12 family members were booked by the Chittoor police for alleged land grabbing in the name of Amara Raja group of companies.
Jayadev has been lying low since then and has not approached media against the government. He also stopped coming into people since then.
It is not immediately known whether Jayadev has been deliberately keeping away from TDP activities or whether he had gone abroad on business-related issues.
However, his absence in the state political scenario has led to the talk that he might be contemplating quitting active politics.
But one thing is certain that such a dignified leader from a strong political family has been completely rattled by a series of developments in the recent past.
After all, business is more important than politics!