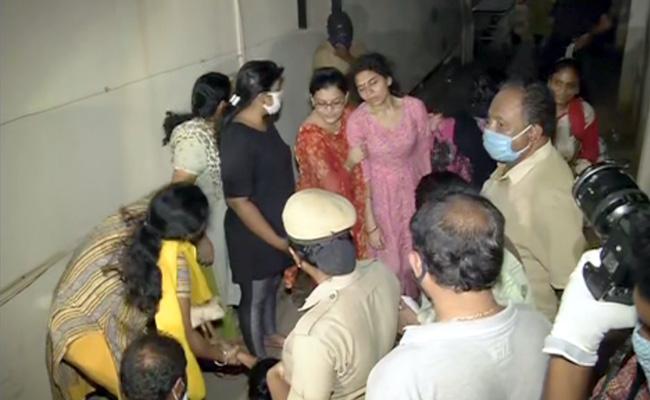 A big fight with weapons took place in Patamata of Vijayawada and a person by name Thota Sandeep was killed.
The issue was between two groups belonging to the same community regarding a land worth Rs 2 Cr.
Initially it was thought as a fight between student groups. But later, the TDP groups on social media have shown interest to project it as a fight among YSRCP groups. They have shared some posts in this regard as well.
But later it was revealed that it is a land conflict and neither of the groups belong to YSRCP.
The deceased person Thota Sandeep belongs to TDP. The rival group led by Pandu belongs to Janasena. So, this is a fight between TDP and Janasena as reported by the police.
Two rival groups expecting to grab the land have met in the name of compromise but both came there with weapons.
About 30 people have participated in the fight and the cases were booked. The situation of five more is critical in hospital.
CLICK HERE!! For the In Depth Updates on all the OTT Content