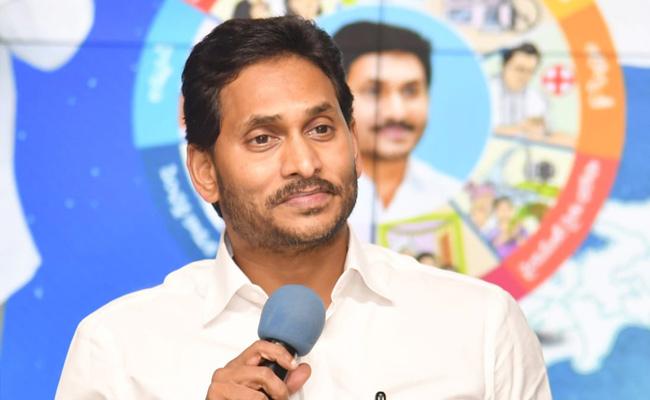 Chief Minister Y.S. Jagan Mohan Reddy is set to launch the distribution of house site titles in Amaravati on Friday for nearly 51,000 underprivileged individuals as part of the YSRC government's flagship Navaratnalu Pedalandariki Illu program.
The YSRC government has prepared house sites in 25 layouts across various villages in the R5 Zone, specifically allotted to beneficiaries from Guntur and NTR districts.
Departing from his residence in Tadepalli at 9:50 am, the Chief Minister will travel by road and arrive at Venkatapalem by 10 am. He will visit stalls, the photo gallery, and view the layouts' audio-visual presentation, engaging with the beneficiaries and distributing house site titles. Additionally, he will address a public meeting.
This marks Jagan Mohan Reddy's first public program in Amaravati since assuming office four years ago.
The successful distribution of house site titles and houses to the underprivileged in the CRDA area is a result of the Jagan Mohan Reddy-led government overcoming legal and other obstacles. However, a fight persists with the support of certain sections of farmers and the Telugu Desam Party to obstruct the government's plans for the CRDA area.
Officials hailed the distribution of 50,793 house site titles and houses to women beneficiaries in the CRDA region as a victory for the underprivileged. Today, the government is distributing 5,024 TIDCO houses to women beneficiaries, constructed at a cost of Rs 443.71 crore in the CRDA region.
According to an official release, "CM Jagan Mohan Reddy will formally launch the distribution of house site titles to 50,793 women beneficiaries, covering 1,402 acres, and 5,024 TIDCO houses in the CRDA region, with a total cost of Rs 443.71 crore for the women beneficiaries."
"In the CRDA region, a total of 25 layouts, equipped with complete infrastructure under the Navaratnalu – Pedalandariki Illu program, have been developed, with 11 layouts for 23,762 women beneficiaries in Guntur district and 14 layouts for 27,031 women beneficiaries in NTR district."
Furthermore, 80,000 boundary stones have been installed, and the construction of a 95.16 km Internal Transport System with gravel has been completed across the 25 layouts.
In addition to providing house site titles in the CRDA region, the state government is also establishing YSR-Jagananna Colonies for the underprivileged at a cost of nearly Rs 2,000 crore, including Rs 1,280 crore for house construction and Rs 700 crore for infrastructure.
The distribution of free house site titles and houses in the name of women beneficiaries aims to empower women. To date, the government has distributed 30.60 lakh house site titles statewide and is constructing over 21 lakh houses.
A total of 1,43,600 beneficiaries across the state will receive 300 sq.ft TIDCO houses for a nominal payment of Rs 1 per family, ensuring full rights. This initiative, at an expenditure of Rs 9,406 crore, is benefiting women beneficiaries across the state.
In contrast, under the previous Telugu Desam Party government, poor women beneficiaries had to pay Rs 7.20 lakh, including principal and interest, for the same house, as stated in the official release.