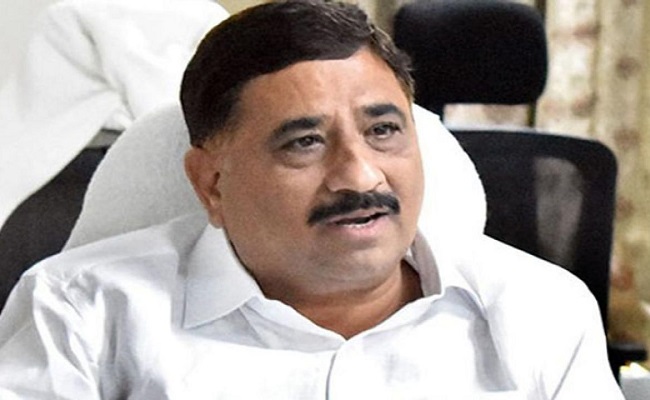 Telugu Desam Party politburo member and former minister Kalva Srinivasulu on Wednesday accused the Jagan Mohan Reddy government of victimising all those who were raising their voices against the 'reverse PRC' given to the employees in the State.
Srinivasulu asked whether nobody should question the chief minister as to how the salaries of employees could be reduced after pay revision like never before in the country's history.
Addressing a press conference here, the TDP leader termed it as unfortunate that the CM was calling everyone 'seditious and treasonous' for just questioning injustices done to the employees and the people.
He alleged that the government itself was spreading false information. Many people were openly criticising the government's agreement with the employees' leaders on the PRC and other demands.
Srinivasulu pointed out that the teachers' associations and several other employees' representatives had resigned from the PRC Sadhana Samithi in protest against the anti-employee decisions.
The crisis arose because the government did not make any effort to resolve the PRC issue by holding positive talks.
The former minister asked why the Ashutosh Misra Committee report was not being released.
"When anybody was questioning this, the Government was levelling charges of treason against them. How can the chief minister himself say that conspiracies were being hatched against his rule when people were just questioning the sanctity of the PRC?" he asked.
The TDP leader said it was audacious on the part of CM Jagan to level charges of conspiracy against the opposition leaders on the issue of continuing PRC protests.
"Jagan started an ill-motivated misinformation campaign as he was unable to digest the agitations being waged by the opposition parties against his regime's failures," he alleged.