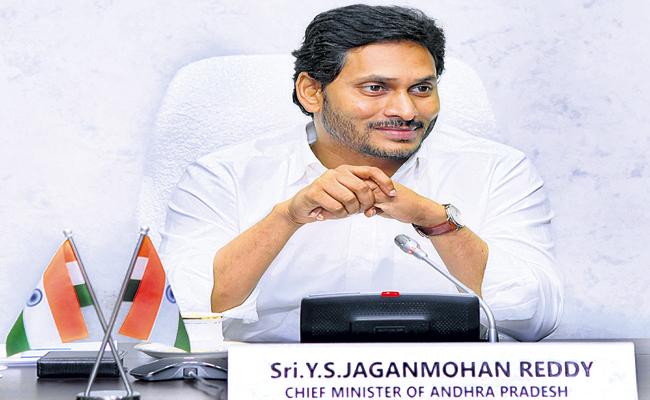 The Andhra Pradesh politics, which took an unusual turn on Monday with the Y S Jagan Mohan Reddy government withdrawing the bills seeking to create three capitals for the state, is all set to witness yet another interesting development.
According to sources in the government, the Jagan government has decided to take back its earlier proposal to abolish the legislative council. A resolution to this effect is likely to be introduced in the state assembly on Tuesday or Wednesday.
The resolution will be introduced by state finance and legislative affairs minister Buggana Rajendranath Reddy, requesting that the Centre ignore its earlier resolution passed by the assembly in January 2020, seeking abolition of the council.
"The copy of the fresh resolution, adopted after a thorough exercise, would be sent to the Centre for approval," sources said.
It may be mentioned that the chief minister moved a resolution in the state assembly seeking to abolish the legislative council on January 27, 2020, on the ground that it had become a stumbling block for the government in taking key policy decisions and getting legislative approval.
He also asserted that the legislative council would not serve any purpose and was causing huge burden on the state exchequer; hence, it was being abolished.
The resolution was sent to the Union home ministry, which has been sitting over the proposal since then. Though initially, the Jagan government made a couple of representations to the Centre asking for early abolition of the legislative council, it stopped pursuing the matter later, as the ruling YSRC started increasing in its strength in the council.
There are in all 58 members in the AP legislative council. At the time of formation of the government in May 2019, the YSRC had only eight members, whereas the TDP had 29 members, besides others who were supporting it. As a result, the YSRC could not get the three capitals bills passed in the Upper House.
In the last two and a half years, the strength of the YSRC in the legislative council has gradually gone up and till Monday, its strength has gone up to 18. On Monday night, three MLCs were appointed under the MLAs' quota, thereby increasing the YSRC strength to 21.
There are elections to 11 other MLC seats under local bodies' quota, for which nominations are being received now. Since the TDP or any other party lacks any strength to get their MLCs elected, they won't field any candidates. As a result, all the 11 YSRC candidates are likely to get elected unopposed.
This will take the strength of the YSRC in the council to 32, which is more than the required absolute majority. So, there is no point in abolishing the legislative council now!
Click Here for Latest Direct-to-OTT Releases (List Updates Daily)