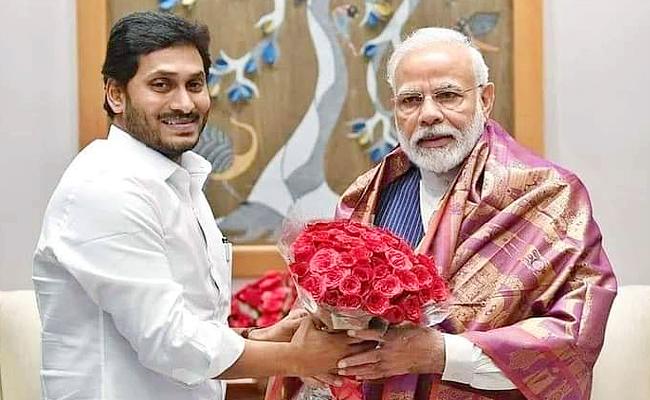 Chief Minister Y S Jagan Mohan Reddy is likely to visit the national capital and meet Prime Minister Naredra Modi on December 28.
Though the itinerary is yet to be confirmed by the chief minister's office, sources say that the chief minister is seeking an appointment with the Prime Minister.
The chief minister is currently in his home district attending the official programmes, besides participating in the family prayer services marking Christmas.
Sources say that the chief minister is likely to invite the Prime Minister to lay the foundation stone for the Kadapa Steel Plant for which the state government is planning to have in the second or third week of January 2023.
The state government had taken up the Kadapa steel plant as a prestigious programme, though it was part of the AP Bifurcation Act 2014.
The Central government had to fund the steel plant like it had agreed to fund the Polavaram Project and the Ramayapatnam seaport.
The state government had recently allocated the Kadapa steel plant to the Jindal Group, which is to come up at Rs 8,800 crore.
Sources say that the chief minister is also likely to renew the request for allocation of funds for the steel plant and the Rayamapatnam seaport.
Meanwhile, sources indicate that both the leaders are expected to talk a bit of politics with only 15 months to go for the Assembly elections in Andhra Pradesh.