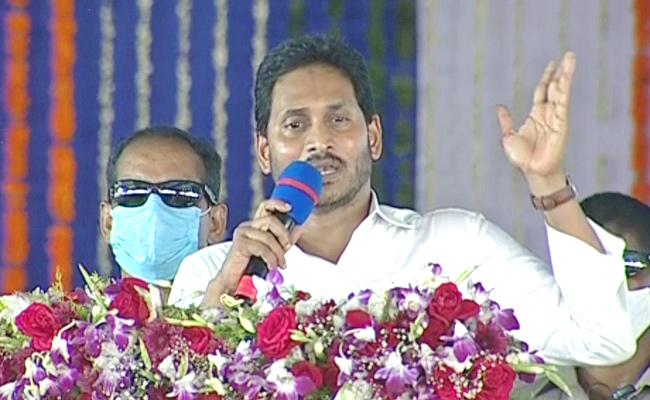 Andhra Pradesh Chief Minister Y S Jagan Mohan Reddy is scheduled to visit Narasapur town in the West Godavari district.
The constituency is currently represented by rebel MP, K Raghurama Krishnam Raju, who won on the YSR Congress ticket, but had been fighting a battle against the party and its leadership.
This would be the first visit of the chief minister to the Narasapur after his campaign before the 2019 general election.
Raghurama Krishnam Raju had been highly critical of the YSR Congress leadership, the state government and Jagan Mohan Reddy for the past three years.
However, Jagan Mohan Reddy never reacted to the MP's hard-hitting criticism, till date though some of the ruling party leaders including MP, Vijayasai Reddy, have been vocal in criticising Raju.
The chief minister would visit the town for the first time on November 18 where he would lay foundation stone for the Aqua University and the fishing harbour, besides some projects.
He would also inaugurate a sub-station of the AP Transco and the 100-bed hospital of the state government.
The chief minister would then address a public meeting here before leaving the town.
It is quite interesting to see whether the chief minister would make any comments against the local MP at the public meeting.
YSR Congress leaders are expecting that the chief minister would take the MP to task and expose his anti-party activities to the people at the public meeting.
However, what is quite interesting to watch is Raghurama Krishnam Raju's reaction to the chief minister's visit.