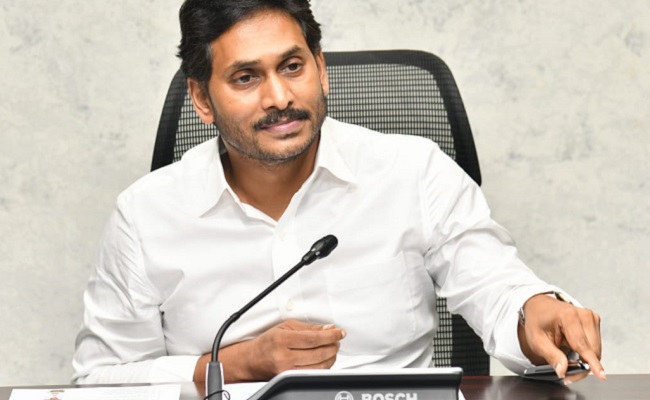 Even as the issuance of government order (GO No. 1) banning public rallies, roadshows and gatherings in narrow roads, public places, state and national highways created a ruckus in Andhra Pradesh, the Y S Jagan Mohan Reddy government in Andhra Pradesh came up with yet another sensational decision on Saturday.
The Jagan government ordered a judicial inquiry into the death of eight persons in a stampede-like situations during the public rallies conducted by Telugu Desam Party president N Chandrababu Naidu at Kandukuru town in Nellore district on December 28 and at Guntur town on January 1, leading to the death of 11 persons.
In a late-night gazette notification, state chief secretary K S Jawahar Reddy said the commission of inquiry would be headed by retired state high court judge Justice B Seshasayana Reddy.
The government is of the opinion that it is necessary to appoint a commission of inquiry under Section 3 of the Commission of Inquiry Act, 1952, to inquire into the incidents, which are of public importance, Jawahar Reddy said in the notification.
The retired judge would probe the circumstances that led to the stampedes during Naidu's rallies, leading to the death of 11 persons – eight at Kandukuru on December 28 and three at Guntur on January 1.
According to the gazette notification, the terms of reference given to the commissioner of inquiry were: circumstances leading to the stampedes and the persons responsible there for and whether there were any shortcomings in the arrangements made and any violations in the permissions granted and if so persons responsible there for.
The commission has also been asked to make recommendations with regard to institutional mechanisms and safeguards to be in place in addition to the existing institutional mechanisms and safeguards so as to prevent occurrence of such grave incidents in future.
The judicial commission will complete its inquiry and submit its report to the state government within a period of one month from the date of assumption of charge.