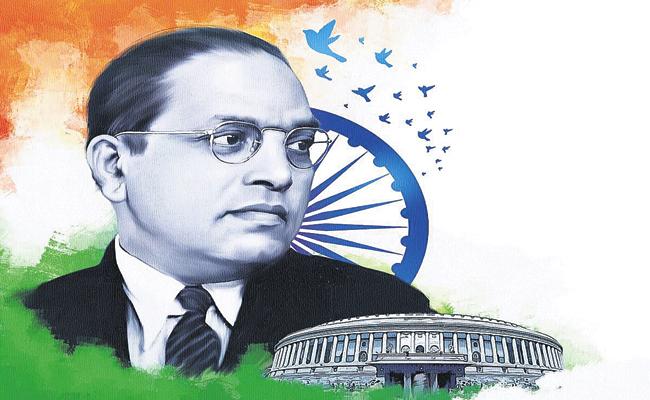 For quite some time, the talk of shifting of administrative capital from Amaravati to Visakhapatnam at the earliest has been gaining more and more strength.
Though the shifting of the capital, which would have happened by Ugadi festival, has got deferred due to Coronavirus effect and also due to court litigations, going by the latest talk, it is expected to happen around Dasara festival.
Yet, the pro-Amaravati groups have still been nurturing hopes that the capital shift may not happen in the near future, as there is every chance that the courts might stall the process pending settlement of dispute with the Amaravati farmers.
But the latest proposal to shift Ambedkar Smriti Vanam, where a 125-foot statue of Dr B R Ambedkar would be installed, from Amaravati to Vijayawada has created ripples in the political circles.
Chief minister Y S Jagan Mohan Reddy is going to lay foundation stone for the same at Swarajya Maidan in Vijayawada on Wedneday evening.
Telugu Desam Party leaders view it as yet another indication about dumping Amaravati as the capital city.
"The previous TDP government planned to construct the Ambedkar memorial in Amaravati with a view to bring national fame to the capital city. By shifting it to Vijayawada, Jagan wants to send the message that Amaravati is going to be dumped," TDP leaders Varla Ramaiah and Sravan Kumar alleged.
Already, senior officials from the chief minister's office and very recently, director general of police Gautam Sawang, had visited Visakhapatnam in the recent past to inspect the locations for constructing the state secretariat and other government offices.
"This has sent a clear message to the people that the Jagan government is hell bent on shifting the executive capital to Visakhapatnam, irrespective of the court cases and the stalling of the bills in legislative council. If not officially, the chief minister might shift his office first, instead of secretariat," sources said.
CLICK HERE!! For the In Depth Updates on all the OTT Content