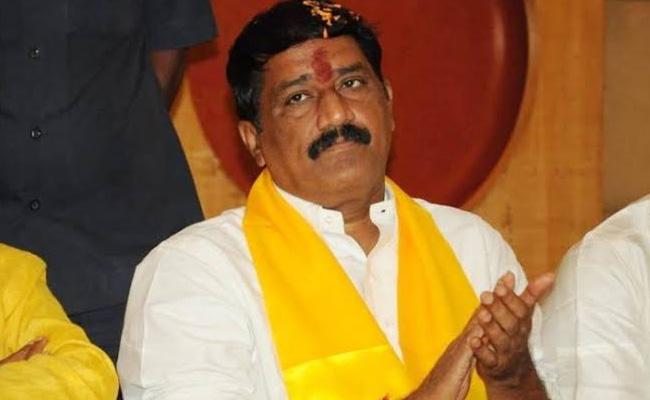 Yet another time again, speculations have started doing rounds in the political circles that former minister and senior TDP legislator from Visakhapatnam (north) Ganta Srinivasa Rao is all set to join the ruling YSRCP.
According to these latest rumours, YSRC president and Andhra Pradesh chief minister Y S Jagan Mohan Reddy has given green signal for the entry of Ganta into the YSRC.
"In all probability, Ganta might join the YSRC in the presence of Jagan at Tadepalli on October 3," these reports said.
It is further speculated that Ganta, too, would follow the method adopted by four other TDP MLAs – Vallabhaneni Vamsi Mohan, Maddali Giridhar, Karanam Balaram and Vasupalli Ganesh – while defecting to the YSRC.
Like them, Ganta, too, would not join the YSRC officially, so as to ensure that he would not get disqualified from the assembly membership.
Instead, he would take his son along with him to meet Jagan. While Ganta will not accept the YSRC scarf officially, but his son will join the YSRC formally.
So far, there is no official communication from either Ganta or the YSRC in this regard. But it is no surprise, as there has been talk about Ganta's defection for quite a long time.
The TDP leadership, too, has not been making any attempt to prevent him from jumping the fence.