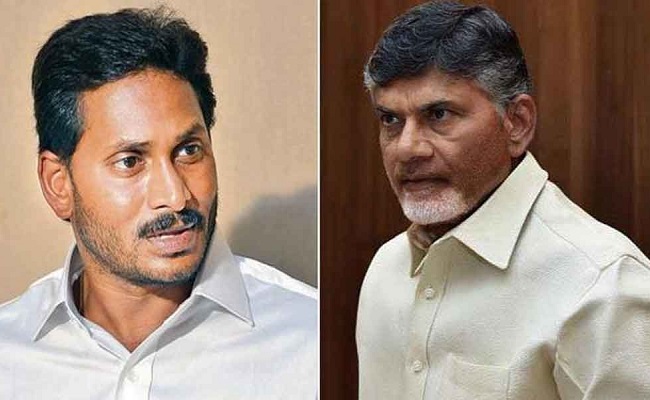 The aggressive way with which YSR Congress party led by chief minister Y S Jagan Mohan Reddy has been going in Kuppam assembly constituency in Chittoor district, has created jitters in Telugu Desam Party president and former chief minister N Chandrababu Naidu, who represents the constituency.
After realising that his edifice is shaking in Kuppam following landslide victory by the YSRC in all the elections held after 2019 – right from gram panchayats to mandal parishads to zilla parishads to municipality, Naidu has decided to undo the damage to his own image.
Naidu has already toured Kuppam twice in the last one year after losing the local body elections to bring the party on the tracks so that he could retain the assembly seat in the next elections.
Now, he has decided that he should construct his house at Kuppam, so that he could spend more time in the constituency and keep himself available to the people.
He has bought 2.10 acres of land for the construction of his own house at Shivapuram on Kuppam-Palamaneru national highway.
On Thursday, he signed the papers for the registration of the land, which is expected to be done on May 29.
He, along with his wife Bhuvaneshwari, would lay foundation stone for his house on June 5.
On Saturday, chief minister Y S Jagan Mohan Reddy ridiculed Naidu's desperate attempt to retain the Kuppam assembly seat by constructing.
"He has been representing the constituency for the last 27 years. He got elected from there seven times. But he never owned the constituency, as he did not bother to have his own house there," he said.
Now, after become jittery with the good name Jagan has got in the last three years and a series of defeats the TDP had there, Naidu has decided to construct a house in Kuppam at last.
"That is the effect of Jagan. People should realise why Naidu is going to Kuppam only now," he said.