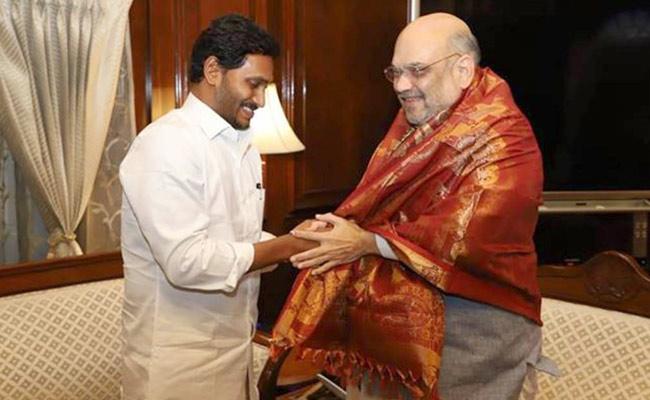 Andhra Pradesh chief minister YS Jagan Mohan Reddy on Tuesday requested the Centre to initiate the process of relocating state High Court from Amaravati to Kurnool, as part of the formation of three capital cities for the state for decentralisation of administration.
CM Jagan, who flew down to New Delhi in the evening, made a representation to this effect to Union home minister Amit Shah with whom he had an hour-long meeting in the night.
YSRC parliamentary party leader V Vijay Sai Reddy and other party MPs, including P Mithun Reddy, YS Avinash Reddy, V Prabhakar Reddy and M Bharat, were also present at the meeting.
This is the second meeting of Jagan with Amit Shah in the last three months.
An official release from the chief minister's office said Jagan had brought to the notice of the Union home minister that the state legislature had passed a legislation in August seeking to form three capitals for Andhra Pradesh – executive capital at Visakhapatnam, legislative capital at Amaravati and judicial capital at Kurnool.
"As part of this exercise, the Centre has to begin the process for relocation of the state high court to Kurnool. The chief minister requested that the Centre issues a notification to this effect," the CMO release said, adding that Jagan had reminded Shah of the Bharatiya Janata Party 2019 manifesto which mentioned the location of state high court in Kurnool.
The chief minister also reiterated his demand for a probe by the Central Bureau of Investigation (CBI) into the alleged irregularities in land transactions in Amaravati capital region during the previous Telugu Desam Party regime.