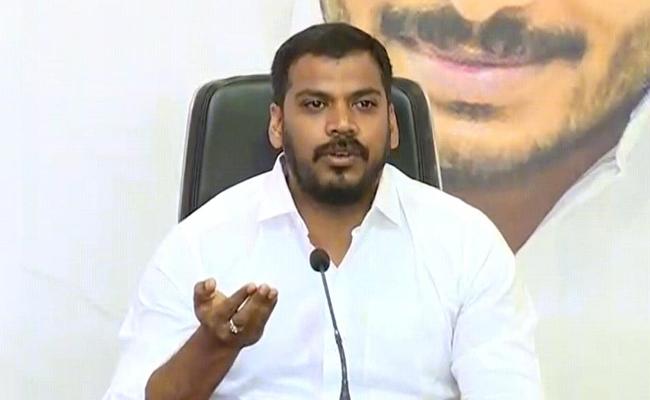 The Andhra Pradesh high court might have struck down the YSR Congress government's order introducing English medium in all the government schools on technical grounds, but the spirit of chief minister Y S Jagan Mohan Reddy in taking the decision cannot be questioned.
This is the opinion of YSRC leaders and ministers. Education minister Adimulapu Suresh said the government would not hesitate to move the Supreme Court challenging the HC order and would go ahead with the implementation of the English medium.
On Thursday, irrigation minister P Anil Kumar Yadav said Jagan was always thinking ahead of times, while Telugu Desam Party led by N Chandrababu Naidu wants to take the state backwards by several decades.
"The TDP leaders and their vested interests are putting spokes into the welfare schemes that immensely benefit weaker sections and the opposition TDP has to pay a heavy price for such retrograde approach," he said.
He said Jagan had introduced English medium with a visionary approach and wanted the children of weaker sections to have an equal opportunity in the competitive world by introducing English medium from primary school level.
"The TDP leaders with their arrogance have run a campaign against the scheme though their children and grandchildren are studying in English medium had objected to the introduction of English medium in government schools," he said.
The weaker sections will teach a fitting lesson to TDP in the upcoming elections. TDP is paying it's old game of politicising every issue with leadership staying in quarantine in the neighbouring state, Anil said.