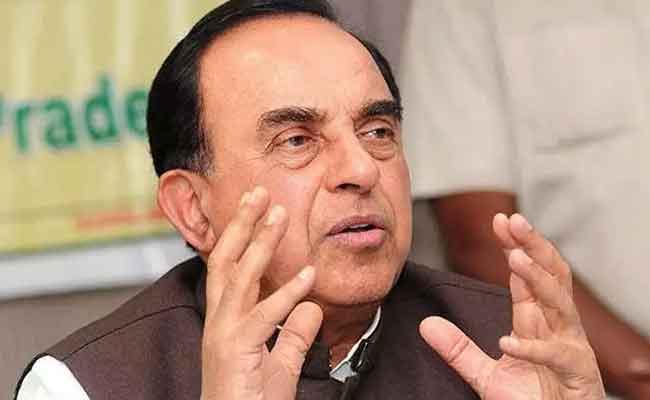 The BJP and TDP are making a hue and cry over the statement of TTD trust board chairman Y V Subba Reddy that there was no need for a non-Hindu to give a declaration of faith in Lord Venkateshwara before having a darshan in Tirumala.
But BJP MP Subrahmanian Swamy came to the rescue of the TTD chairman and the Y S Jagan Mohan Reddy government.
He asserted that the TTD cannot insist on every devotee to declare his faith in the God, unless he or she is identified.
Swamy described the campaign against the TTD was a conspiracy by the media closer to Telugu Desam Party president N Chandrababu Naidu.
He wondered whether Naidu was scared of the TTD's decision to get its accounts of 2014-19 audited by the Comptroller and Auditor General (CAG).
"The declaration of being a Hindu needed for TTD darshan as being withdrawn is false. The media-driven Chandrababu Naidu falsely "quoted" the TTD chairman. He said unless they are identified by somebody TTD cannot ask every Bhakta. Is CBN rattled by the forthcoming CAG probe?" Swamy tweeted.
Subba Reddy also clarified that Jagan did not have to declare his faith every time. He said Jagan had commenced his historical pada yatra after seeking the blessings of Lord Venkateswara only.
"As soon as his Pada Yatra was successfully completed he reached Tirumala on foot and had darshan of Lord again. When he won the elections with a thunderous majority, he paved a thanksgiving visit to Tirumala and had darshan of Lord Venkateswara before swearing-in as Chief Minister of Andhra Pradesh," he pointed out, adding that these were clear instances to show his immense faith in Lord Venkateswara.