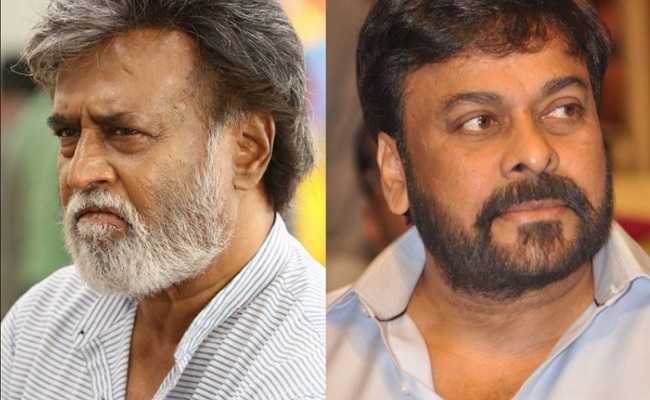 The Bharatiya Janata Party has a clear strategy for courting celebrities. Prior to Narendra Modi becoming our Prime Minister, the Gujarat government appointed legendary actor Amitabh Bachchan as the state's brand ambassador.
Later, the BJP gave utmost importance to Big B.
In Tamil Nadu, the party attempted the same thing. In 2016, the Union government bestowed the Padma Vibhushan award on Superstar Rajinikanth.
The BJP also asked him to form a political party and run for office, but he could not do so due to illness.
However, the party maintains its 'special friendship' with Rajinikanth and recently awarded him the Dada Saheb Phalke award.
The current trend indicates that the BJP is employing the same strategy with regard to Megastar Chiranjeevi. For the past few years, the BJP has taken a soft stance toward Chiranjeevi.
Union Minister for Tourism Kishan Reddy invited Chiranjeevi to many government-hosted events. This year, BJP senior leader Bandaru Dattatreya invited Chiranjeevi to his annual 'Alai Blai' event.
Tamilisai Soundararajan, the governor of Telangana, has invited Chiranjeevi to all of her events at Rajbhavan.
Chiranjeevi has been named the Indian Film Personality of the Year by IFFI 2022. Prime Minister Narendra Modi, the governors of Telangana and Andhra Pradesh, and BJP state leaders have all congratulated him.
All of this suggests that the ruling party has 'bigger plans' for Chiranjeevi, just as it did for Rajinikanth.