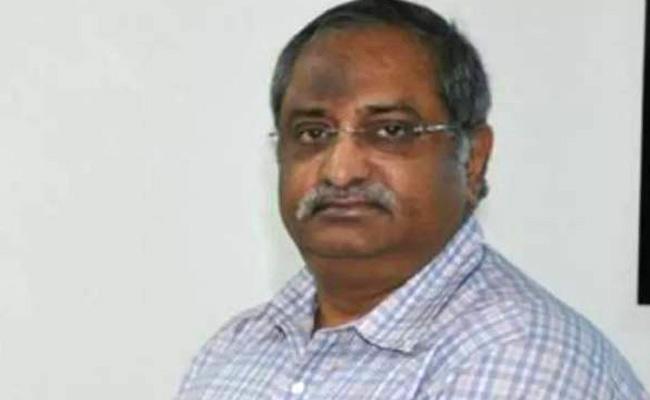 Senior IPS officer and former Andhra intelligence chief A B Venkateshwar Rao on Wednesday cried foul over his suspension from the service by the Jagan Mohan Reddy government within 10 days of being given posting as commissioner of printing and stationery.
He told reporters that he had not received any suspension orders but had seen it only on social media. Admitting that an ACB case was pending against him, he said though the case was registered a year and half ago, no chargesheet was filed till date.
Venkateshwar Rao wondered how he could influence or threaten the witnesses when the chargesheet was not filed and the hearing did not begin in the court at all.
"Obviously, some useless advisors or a retired official might have given such silly advices to the government, " he said.
The IPS officer sought to know how the government could suspend him under the same sections which were struck down by the high court.
He reminded that even chief minister Y S Jagan Mohan Reddy was facing as many as 12 charges chargesheets of the CBI and six of Enforcement Directorate.
"Senior IAS officer Y Srilakshmi is also facing CBI cases. When the suspension rules do not apply to them, how can I be suspended?" he asked.
Stating that he would disprove every word of the ACB report, Venkateshwar Rao wondered how there would be corruption when not a single rupee was spent.
"They said they had written to Israel, but couldn't get anything," he said.
He alleged that some individuals and forces in the government were targeting him with vengeance.
"The reason is that I stalled the attempts of these forces to create violence in the state during the Kodi Kathi episode (attack on Jagan in Visakhapatnam airport in 2018) and many such silly strategies," he said.
The IPS officer said he had never commented on pulling down the Jagan government.
"I will fight a legal battle on the suspension orders. I will continue the fight to weed out anti-social elements. As a poet said it is better to take up agriculture in a forest, rather than working under a cruel king," he added.