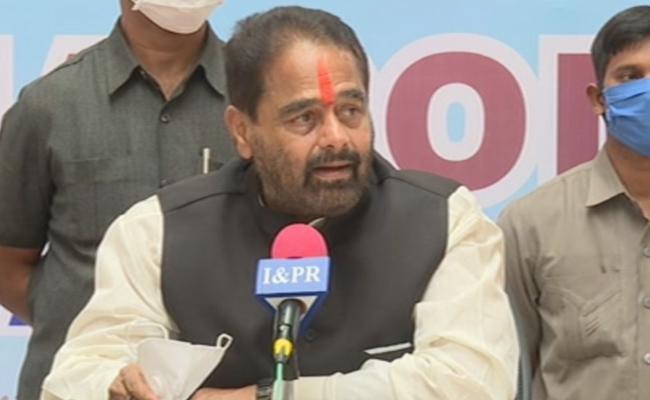 CM Y S Jagan Mohan Reddy has been maintaining a lot of restraint on the ongoing developments which creating troubles for his government, like judicial interference in the government and allegations of attacks on Hinduism etc.
"But if Jagan loses patience and breaks his silence, it will create tremors in the country and will shake everybody," state assembly speaker Tammineni Sitaram told reporters in Srikakulam.
Known for his controversial comments and aggressive attacks on the political rivals, Sitaram alleged that the Telugu Desam Party was obstructing developmental works being taken up in the state with the help of judiciary.
"The TDP is moving courts on every decision taken by the government, instead of playing the role of a constructive opposition. And the courts are staying even the pro-poor schemes of the YSRC government like distribution of house sites to 30 lakh poor people," he charged.
He found fault with the high court for issuing the gag orders on media asking them from not publishing the contents of the FIR filed against the alleged illegal land transactions.
"Why should the contents of the FIR not be published? This is the sorry state of affairs in the state. In democracy, people will decide and one day, they will revolt against the systems that are obstructing the development," Sitaram said.
Sitaram warned that the repercussions would be severe if the chief minister opens up. "For some reasons, Jagan is silent on the ongoing developments. But if he breaks his silence, there will be tremors," he said.