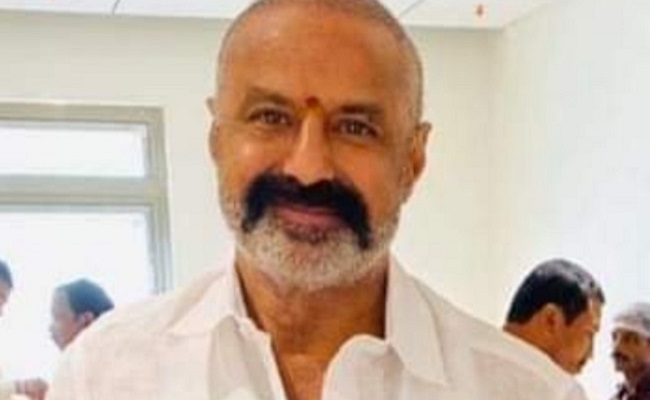 There is a big uproar in the industry now that Balakrishna is not invited to the cine industry meeting with Telangana State Chief Minister K Chandrasekhar Rao.
No one bothered about this until Balakrishna himself vented out his anger on this topic after many days of the meeting, stating that all of them might have met to do real estate business followed by a beep word.
Nagababu countered him and demanded an apology to both film industry and Telangana government for the wrong allegations and usage of beep word.
Only after this, a never heard small film director hinting his caste by saying his full name as Tripuraneni Vijay Chowdary, has released a video and warned Nagababu with serious consequences for countering Balakrishna. He used singular and ridiculed Nagababu with utter disrespect.
While this issue is taking the shape of a caste feud, the film industry people are going to meet Andhra CM YS Jagan in the first week of June like they met Telangana CM last week.
If invited will Balakrishna attend the meeting? Or he bunks it citing some health reason? If he attends, will he take permission from CBN? Or he avoids meeting by saying why should he attend Andhra CM meeting now when he was not invited for Telangana meting?
We have to wait and see.
CLICK HERE!! For the In Depth Updates on all the OTT Content