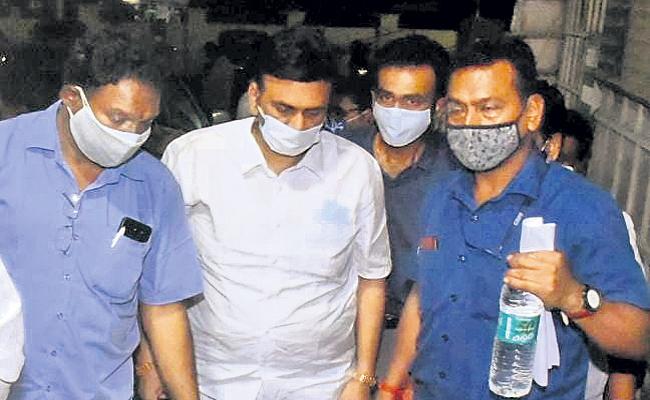 Acting on the compliant given by Narasapuram MP K Raghurama Krishnam Raju against APCBCID chief P V Sunil Kumar, the Union Home Ministry sought suitable action.
The Union Home Secretary wrote a letter to AP Chief Secretary Adityanath Das on Saturday referring the MP's letter and video evidences against Sunil Kumar.
The Home Secretary wanted the chief secretary to look into the complaint and the video clips and see if the IPS officer made objectionable comments.
The MP had written three letters to the Union Home Ministry on June 5, 8 and 10, giving them video clips to justify his allegations against the IPS officer.
It may be mentioned here that Sunil Kumar had arrested Raghurama Krishnam Raju in sedition case and allegedly subjected him to torture.
The MP had also made several allegations against the IPS officer accusing him of spreading Christianity and speaking against sentiments and faiths of other people.
The MP also accused the IPS officer of personally torturing and abusing him while in police custody when he was arrested and kept in the APCBCID headquarters at Mangalagiri.
Based on these allegations, the Union Home Secretary had asked the AP Chief Secretary to take a decision on the matter "as deemed fit" and send an "Action Taken Report" to the ministry at the earliest.
It is now to be seen what the chief secretary would do in reply to the letter from the Home Ministry.