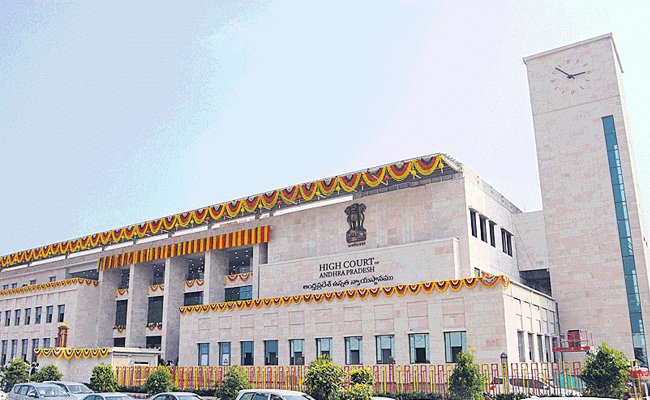 Four IAS officers and another retired IAS officer of Andhra Pradesh, who were sentenced to imprisonment, besides being slapped fine by the state high court on September 2, were exonerated by the court on Thursday.
The officers – retired IAS officers Manmohan Singh, and four IAS officers – R Mutyala Raju IAS, Seshagiri Babu, S S Rawat and Imtiaz Ahmed, were sentenced to undergo the punishment for failing to implement a court order in a land compensation case dating back to 2015.
The single judgement, which passed the judgement on September 2, suspended the punishment for a month to enable the officers to move the division bench for an appeal.
Subsequently, they all went to the division bench, which on Thursday, suspended the orders of the single Judge, as they told the court that the land compensation had already been paid to the petitioner and orders are complied.
The court also found that the official respondents have made all bona-fide efforts to implement the orders of the court during their tenure.
The single judge bench of the high court was hearing a petition filed by a woman who was denied compensation from Nellore district administration for a piece of land taken for a project in 2015. The person moved the high court, which ordered that the person be paid compensation.
But the authorities did not pay him the compensation and he moved the high court again for the contempt of court.
Delivering the judgement on Thursday, the high court directed that the woman be paid a sum of Rs 1 lakh to the person, not from the government account, but from their personal accounts.