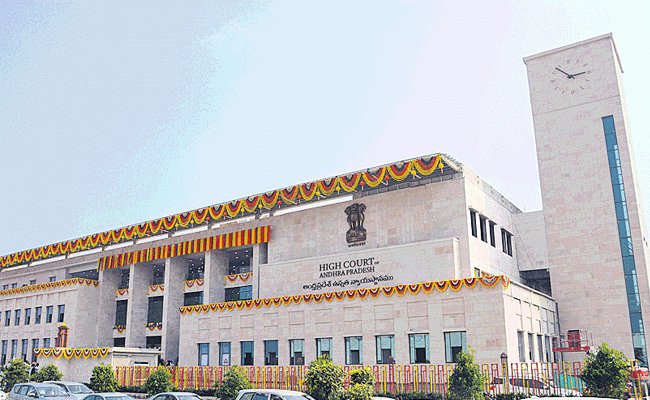 The Andhra Pradesh state high court on Wednesday issued notices to the Y S Jagan Mohan Reddy government on the sale of its stakes in Gangavaram port, seeking an explanation for the same.
Acting on a public interest litigation filed one Narayana from Hyderabad, a division bench of the high court comprising chief justice Prashant Kumar Mishra and justice Lalitha served notices on the state government.
Notices were also issued to the Central government, Adani Ports Special Economic Zone (APSEZ) and its chief executive officer Karan Adani.
The high court deferred the hearing in the case to three weeks later, asking the respondents to submit their answers within the specific period.
The petitioner questioned the state government's decision to sell its 10.4 per cent stake to Adani Group without following a transparent procedure and calling for global tenders. He challenged the GOs issued in this regard.
The high court also issued separate notices to the government on similar sale of stake in Krishnapatnam port. It said it would hear the petition along with the Gangavaram port issue.
In August this year, the Adani Ports and Special Economic Zone (APSEZ) of Adani group informed the stock exchange that the Andhra Pradesh government had approved the proposal for sale of its 10.4 percent stake in the Gangavaram Port (GPL) to the company for a sale consideration of Rs 644.78 crore.
The APSEZ already has 89.61 per cent stake in the Gangavaram port, after it acquired controlling stake of 58.1 per cent equity from its original promoter D V S Raju and his family on March 23 this year for Rs 3.604 crore. Earlier in the same month, it acquired 31.5 per cent stake from Warburg Pincus.
With the sale of AP government stake, the Adani Group would be holding 100 per cent equity in the Gangavaram port, which came into operation in July, 2009.