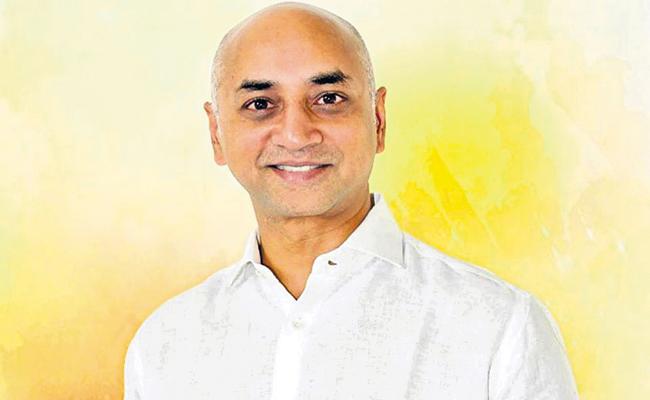 Industrialist-turned-politician and Telugu Desam Party MP from Guntur parliamentary constituency Galla Jayadev is understood to have become disgusted the politics of Andhra.
Though he hails from Chittoor district, Galla was forced to contest from Guntur parliamentary constituency in the last two terms because of the dominance of his community people in the district.
But he is said to be feeling uncomfortable in Andhra politics for various reasons. He is primarily an industrialist than a politician, though his mother Galla Aruna Kumari was a serious and full-time politician during the Congress regime in combined Andhra Pradesh.
Now that Aruna Kumari has almost retired from politics, Jayadev is continuing in politics because he is still an MP and his business interests are linked to politics. So, it is essential that he continues in politics.
However, in the last three years, Galla has been feeling the heat of Andhra politics, as the YSR Congress party government led by chief minister Y S Jagan Mohan Reddy has been subjecting him to witch-hunt and his industrial group – Amara Raja – has faced a lot of troubles.
Even if TDP president N Chandrababu Naidu gives him ticket again, sources said, Galla is not interested in contesting from Guntur and in fact, in Andhra Pradesh itself, as he is fed up with the caste-based politics here.
So, Galla is said to be contemplating shifting his base to Telangana, where he is expanding his business empire.
Sources said he is evincing interest in contesting from Malkajgiri parliamentary constituency in 2024, apparently because it consists of large number of Andhra settlers and he has a lot of goodwill among the people there.
However, he has to choose a party to contest the elections, not as an independent or on the TDP ticket. He has good relations both with Bharat Rashtra Samithi as well as Bharatiya Janata Party leaderships.
So, he might ask for the ticket from either of the two parties. Since the BRS is learnt to have already decided on the candidature of M Rajasekhar, son-in-law of state labour minister Ch Malla Reddy for Malkajgiri LS seat, Galla may not get the BRS ticket.
If he insists on joining the BRS, chief minister K Chandrasekhar Rao might offer him Rajya Sabha ticket in the next term.
But if Galla wants to contest the direct elections, he might prefer to join the BJP, which will happily give him the ticket, but he will have to face a tough fight from the BRS.
It will be interesting to see what Galla is up to. Watch out for a few more months!