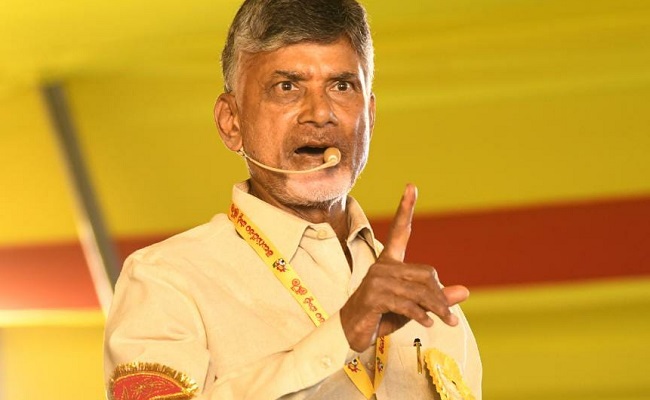 Even as Telugu Desam Party general secretary Nara Lokesh is yet to come out with an announcement on his much-talked about padayatra from October 2, his father and party president N Chandrababu Naidu is getting ready for the state-wide tour shortly.
According to a party spokesman, Naidu has decided to visit all the districts and hold Mahanadu in every district headquarters, besides taking part in the NTR birth centenary celebrations. The district tours will commence in the third week of June.
During his tours to all the 26 districts, Naidu would conduct road shows and address public meetings to expose the failures of the Jagan Mohan Reddy government and take up the local people's issues.
"The extensive tours will continue for the next one year. He will tour two districts every month, and each tour will be for three days. On the first day, he will address a public meeting; on the second day, he will hold meetings with the party cadre and party in-charges of assembly constituencies in each parliamentary constituency," sources said.
On the third of the district tour, Naidu would conduct road shows in different assembly constituencies in the district, sources said.
In a span of one year, Naidu will cover more than 80 assembly constituencies during his tour. The schedule of the tours is being fixed in such a way that he would make himself available to the party leaders in the TDP central office, while continuing the district tours.
The decision was taken after discussing with the senior party leaders, including state TDP president K Atchannaidu, sources added.