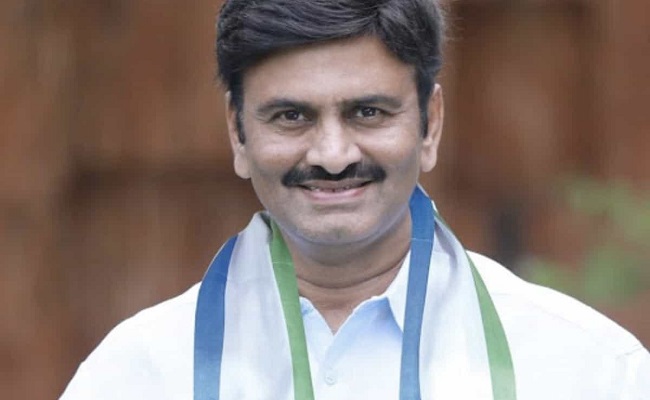 "Yuvaja Sramika Rythu Congress Party" MP from Narsapuram parliamentary constituency in West Godavari district Kanumuru Rahurama Krishnam Raju seems to be testing the patience of the party high command.
While it is pretty evident that Raghurama Krishnam Raju is inching towards the Bharatiya Janata Party, he is waiting for party president and chief minister Y S Jagan Mohan Reddy to make the first move and sack him from the party, so that things will be easy for him to take a plunge into the saffron party.
A day after releasing the audio song in the social media praising Prime Minister Narendra Modi and his brave decisions with regard to fighting against China, the Narasapuram MP went a step ahead and released a video song as well on Tuesday, which clearly indicated his overflowing love towards the BJP.
The video song – "Jayam Manadi, Jayam Manadi, Jayam Manadi Raa.. Nava Bharata Ratha Sarathi Modi Sarathyamlo.. " was released to highlight the achievements of Narendra Modi.
The song has the daring steps taken by Modi, conspiracies of China and Indian soldiers' fight to save the borders.
What is more interesting is that the video has clippings of Raghurama Krishnam Raju shaking hands with Narendra Modi and exchanging pleasantries, apart form his various meetings with the PM.
It clearly shows Raju has decided to get out of the YSRC and join the BJP at the earliest. If he has such plans, why should he do this shadow boxing? Nobody stopped him to take a plunge into the saffron party!
CLICK HERE!! For the In Depth Updates on all the OTT Content