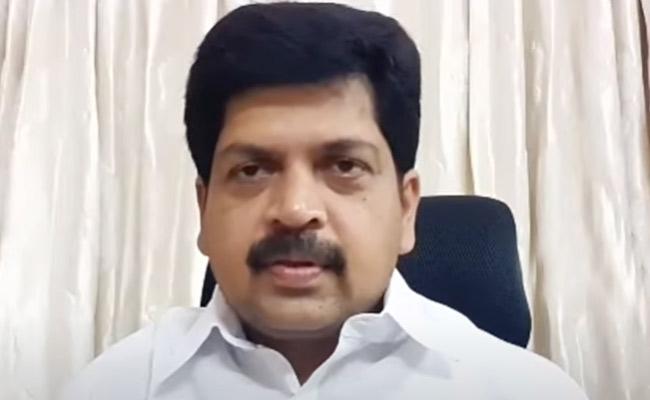 As expected, former minister and senior TDP leader Kollu Ravindra has been thrown behind the bars for his alleged involvement in the murder of YSRCP leader Moka Bhaskar Rao in Machilipatnam on June 29.
Ravindra is the second senior TDP leader and former minister to be jailed, after party's deputy floor leader in the assembly Kinjarapu Atchen Naidu who was arrested in connection with the alleged multi-crore scam in the Employees State Insurance (ESI) corporation.
The police, who arrested Ravindra on Friday night while he was on his way to Visakhapatnam, produced him before the second additional judicial magistrate court on Saturday. He was later sent to 14-day judicial custody. He was shifted to Rajahmundry jail.
Krishna district superintendent of police Ravindranath said the TDP leader had been arrested only after collecting adequate evidences in the murder of Moka Bhaskar Rao, a close associate of transport minister Perni Nani.
"The arrested had admitted that they had committed murder at the behest of Ravindra. There were evidences to prove that the killers had spoken to Ravindra's personal assistant and his other followers. They also revealed that Ravindra had asked him not to disclose his names under any circumstances," the SP said.
The SP said Bhaskar Rao had old rivalry with TDP leader Chita Nancharaiah alias Chihnni.
"Several attempts had been made on Bhaskar Rao's life since 2013 and they finally succeeded now," he said.
CLICK HERE!! For the In Depth Updates on all the OTT Content