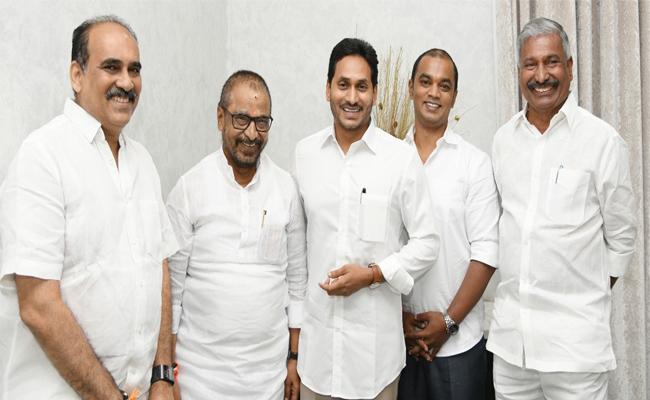 Former MLC Madasu Gangadharam, who played a major role in Jana Sena Party till last year, joined the ruling YSR Congress party on Wednseday.
Gangadharam met YSRC president and chief minister Y S Jagan Mohan Reddy at the latter's Tadepalli camp office and formally joined the ruling party in the presence of minister Peddireddy Ramachandra Reddy and YSR Congress regional coordinator Balineni Srinivasa Reddy.
Gangadharam, who had resigned from the Jana Sena Party in April last year, blamed Pawan Kalyan for toeing the line of the Telugu Desam Party.
He alleged that the power star had no ideology of his own and always followed the script written by TDP chief N Chandrababu Naidu.
"Though Jana Sena Party has an alliance with the BJP, it has been following the TDP line. Pawan Kalyan has no clear agenda of his own to win the elections. He is simply depending on the TDP," he said.
Gangadharam accused senior Jana Sena leader Nadendla Manohar of misleading Pawan Kalyan. It was Manohar who was advising Pawan against meeting people and formulating the party's own agenda.
While quitting Jana Sena last year, Gangadharam wrote a three-page letter to Pawan Kalyan saying there was no value to the seniors in the party.
"Though there was a talk that Pawan was following the agenda of the TDP, he never denied the same," he said.
Madasu Gangadharan earlier served as the Convener of the Jana Sena Party Political Affairs Committee. He is currently the Chairman of the Jana Sena Election Screening Committee.