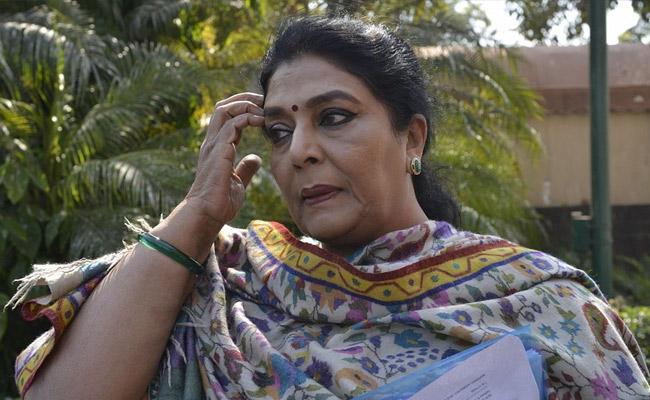 The ongoing investigation by the Enforcement Directorate into the alleged money laundering in National Herald newspaper case has cast its shadow on the Congress leaders in Telangana.
On Friday, the ED issued notices to former Union minister and firebrand Congress leader from Khammam Renuka Chowdary for her alleged involvement in the National Herald Case.
Similar notices were given to senior Congress leaders and former ministers P Sudershan Reddy and Md Ali Shabbir, both hailing from Nizamabad district, in connection with the same scandal.
Another senior woman Congress leader who had served as a minister for a long period in almost all the Congress governments in the past in the combined Andhra Pradesh has also been served notices by the ED in the same scam.
The ED asked them to appear before the authorities for questioning on October 10 and 11. While Sudershan was asked to appear before ED on October 10, Shabbir would have to appear on the next day.
Renuka Chowdary and another woman Congress leader have also been asked to appear before the ED authorities on October 11.
The Congress leaders were served notices under section 50 of Prevention of Money Laundering Act 2005.
The ED suspects that the Congress leaders had transferred amounts to the accounts of companies involved in the National Herald probe.
The money was transferred to National Herald accounts from their respective company accounts. Congress president Sonia Gandhi and her son Rahul Gandhi already appeared before the ED in New Delhi a few days ago.