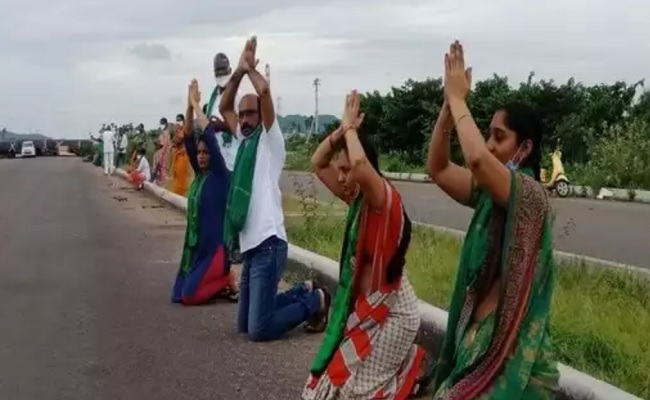 People should not influence courts or judges. Legal experts say that they should not even try to meet the judges who are conducting the enquiry.
The clients should not go to the houses or chambers of the judges. The reason for these rules is simple, these acts should not influence the case and the verdict.
On the contrary to the general customs, several women wearing costly sarees, claiming themselves to be Amaravati farmers have staged a show on the highway.
They sat on their knees at the road divider, forming a line by following social distancing measures. They have folded their hands as if they are appealing with a namaste to consider their issue.
They have staged this show to catch the attention of the judges traveling to High Court in Amaravati.
Can people do such things to influence the judges? Legal experts should come up with a valid answer to this question.
Can people show their emotions to the judges who are conducting an enquiry? Doesn't this act come under influencing the judges and courts?