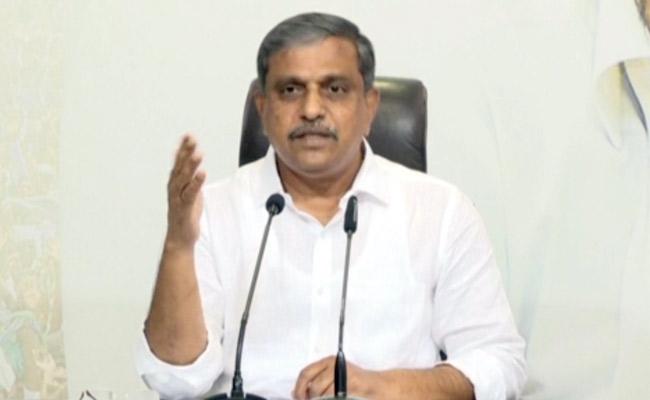 With the NDA government pointing an accusing finger at the Andhra Pradesh government for heavy borrowings and seeking an explanation on taking loans from banks by mortgaging the state properties, the ruling YSR Congress party launched a counter-attack on the Bharatiya Janata Party.
Senior YSRC leader and advisor to the state government (public affairs) Sajjala Ramakrishna Reddy said not just Andhra Pradesh, every state in the country was going in for heavy borrowings due to Covid-19 crisis.
"It is a fact that the present government had to carry the debt burden imposed by the previous TDP government. And we had to take loans to implement the welfare schemes, not on unproductive expenditure," he said.'
Stating that the BJP leaders' criticism on state government's borrowings reflected their bankruptcy of thought, Sajjala pointed out that even the Centre had taken loans to implement its welfare schemes.
"Why don't the BJP leaders talk about it? If the Centre takes loans, it is okay for them, but they criticise us for taking loans for welfare schemes. We are spending every paisa for the people," he said.
The YSRC leader blamed it on the Chandrababu Naidu government for the present financial crisis in the state.
"During his regime, prices of petroleum and diesel, essential commodities and RTC bus fares went up. But the yellow media doesn't talk about it," he criticised.