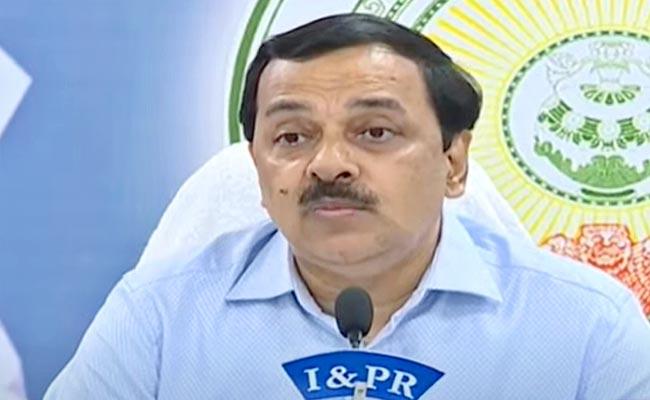 The Y S Jagan Mohan Reddy government in Andhra Pradesh has decided to file a criminal defamation case against rebel YSR Congress party MP Kanumuru Raghurama Krishnam Raju for making unsubstantiated and false allegations about alleged cheap liquor sale in the state.
This was disclosed by special chief secretary (excise) Rajat Bhargava at a press conference on Tuesday evening.
He was referring to a letter written by Raghu Ramakrishna Raju to Prime Minister Narendra Modi about certain harmful substances having been found in the supposedly samples taken from liquor bottles from Andhra Pradesh.
"He has further exponentially carried material from internet about the harmful effects of these substances and added them to his letter/communication," Bhargava said.
Stating that the allegations made by Raju are unsubstantiated and false, he said the government has decided to file criminal case against the rebel MP for defaming and causing loss to the state government.
The official said following a communication from the PMO, the AP State Beverages Corporation Limited requested SGS lab to confirm the validity and veracity of the reports.
The lab informed that the samples were not tested as per the standards as that was not requested by the individuals who submitted the samples for testing.
"Also, SGS has stated that it has not given any interpretation or conclusion that any of the compounds mentioned are harmful in nature," Bhargava said.
The official said two individuals – Chaitanya and Pavan had sent the supposedly unauthorized liquor samples to the lab. It cannot be confirmed as to whether the samples were bought from Andhra Pradesh or elsewhere. Also, whether the samples that were submitted for testing were adulterated or tampered is also not clear.
"Hence, these unauthorized samples were sent to SGS labs for testing with malicious intent without following the standard sampling and testing procedure as per the rules," he said.
As per the said Rule, the samples shall be drawn under the orders of the Commissioner or any other officer authorized by him to take the samples.
Three samples shall be taken and securely sealed in the presence of the Excise officer of the Distillery. One of such sealed bottles only shall be sent for analysis.
Further, the Chemical Laboratory (Guntur) has stated that for the above mentioned substances, there are no values and no permissible limits have been mentioned and they appear to be at trace level, the official said.