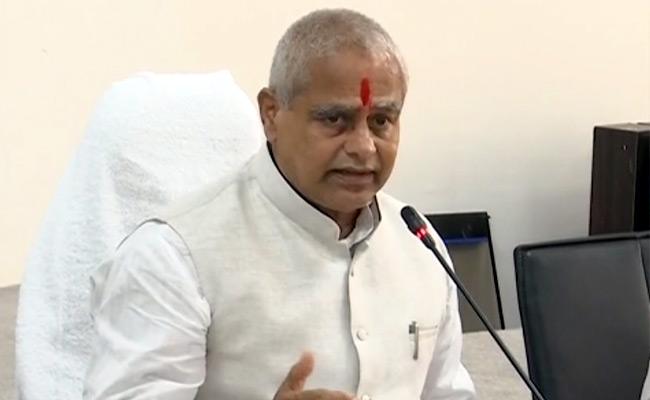 Andhra Pradesh state legislative assembly speaker Tammineni Sitaram, who made controversial comments on the high court questioning the policy decisions of the Y S Jagan Mohan Reddy government, once again made similar comments.
On Friday, Tammineni raised the issue of the courts hearing the petitions challenging the bills passed by the state legislature.
He reminded that it was Telugu Desam Party leader Yanamala Ramakrishnudu who had issued a ruling in the state legislature when he was the speaker of the state assembly in 1997 that the court cannot question the decisions taken by the state legislature.
"The same ruling has been in force now. But the TDP leaders are moving the high court challenging the passage of the three capitals bill and APCRDA repeal bill by the state legislature. Why is Yanamala opposing the bills? Why are they moving the courts? Is Yanamala questioning his own ruling?" Tammineni asked.
The speaker said it was not correct to say that the bills had not been passed by the state legislature as they were sent to the select committee.
"This is nothing but misleading the court. When the select committee itself was not formed, how can the bills be pending with it? The legislative council chairman did not conduct any voting on sending the bills to the select committee. So, where is the question of referring the bills to the select committee?" he asked.
Tammineni also asked why Naidu had not insisted on sending the three capital bills to the select committee in the assembly and why the TDP had made the demand only in the legislative council.
He reiterated that the legislative decisions cannot be challenged in the court of law.