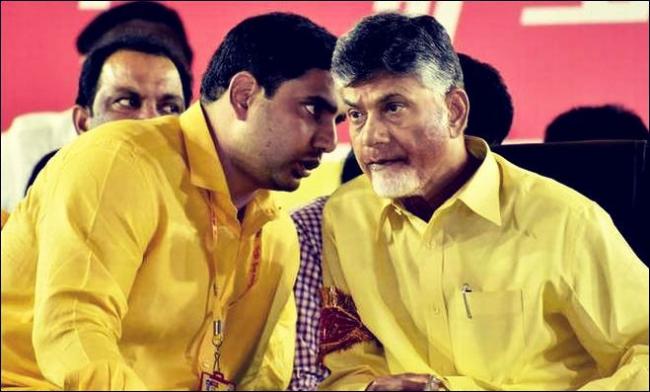 Today's N Chandrababu Naidu's words directly hit his son Lokesh Naidu.
He said that just by the point of seniority and not carrying any ability to pull the votes, some leaders in TDP are asking for party membership.
He said that he has focussed on giving 40% of seats to the youth as many successors from leaders' families are showing interest to join. He also said that he is not interested in giving place to those who are not worthy to pull votes.
Well, if ability is the point, then why is Lokesh being considered in the first place? This is the question that's in discussion within the party circles.
Many are lamenting that Lokesh is a big minus for the party and his presence reduces the voting percentage.
"Our leader is not considering us by saying that we hold only seniority but not the ability to pull votes. If that is the case, then what about Lokesh? He couldn't even win as an MLA till now in his political career. Lokesh may be young in age, but he has no ability to pull votes. What is the use of him at the party? Everybody among us is pointing fingers only at him. In a way our leader is insulting his son with his statement", expressed a senior TDP leader.
The kind of internal dispute within the party and the disappointment towards Chandrababu for giving importance to Lokesh by keeping others at bay is clearly evident for quite some time in the party.