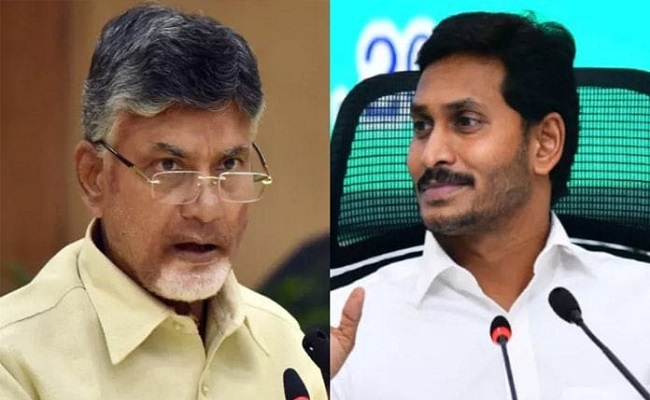 Chief Minister Y S Jagan Mohan Reddy, as expected, took a dig at former chief minister and TPD supremo, N Chandrababu Naidu, during his first visit to Kuppam Assembly constituency on Friday.
As Kuppam Assembly constituency is represented by the TDP chief since 1989, Jagan Mohan Reddy, in an attempt to wrest the seat in the next election, said that Chandrababu Naidu is local to Hyderabad and non-local to Kuppam.
He asked the Kuppam people to tell him how frequently Chandrbaabu Naidu, as local MLA, is visiting the constituency.
Jagan Mohan Reddy also wanted the people to think if Chandrababu Naidu, as local MLA is available for them.
He also tried to draw comparison between him and Chandrababu Naidu and asked the people to find the difference with their own understanding of things.
He said that he had been giving money to the people and developing every constituency, while Chandrababu Naidu always looked after the welfare of Eenadu, Andhra Jyothi and the foster son.
Jagan Mohan Reddy made an appeal to the people to vote for MLC Bharat, who would be contesting as the YSR Congress candidate from Kuppam against Chandrababu Naidu in the 2024 elections.
The chief minister said that he would make Bharat as cabinet minister.