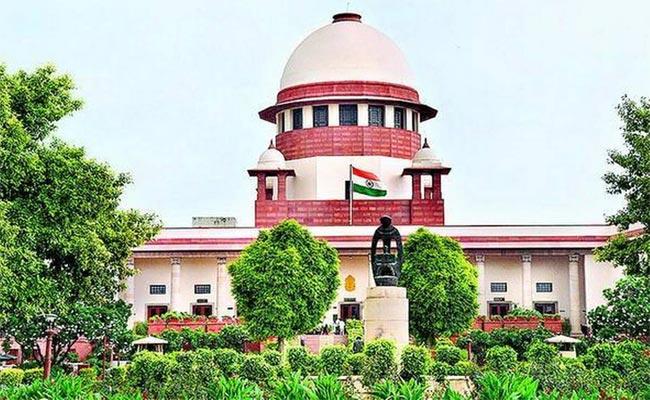 The Supreme Court on Tuesday refused to entertain a petition challenging an order of the Andhra Pradesh high court which rejected the plea of a devotee to look into irregularities in "puja" and "archana" at the Lord Venkateswara Swami temple at Tirumala.
A bench of Chief Justice of India N V Ramana and justices A S Bopanna and Hima Kohli said a Constitutional court cannot look into the day to day affairs of a temple.
Petitioner-in-person Srivari Dadaa sought that the Abhishekham process is followed as per traditions. The bench despite dismissing the petition, asked the respondents Tirumala Tirupati Devasthanams on why it had not given proper clarification to the devotee.
In response, counsel for Tirumala Tirupati Devasthanams (TTD) said that each and every grievance of petitioner was taken into account, and that details of the same were reflected in the counter-affidavit filed before the Court.
However, the Court said something is wrong with the TTD.
"You have to give a detailed reply saying rituals are as per traditions. Or else you will force us to order," the bench said.
The court added that any deviation from tradition is a question of fact which the trial court can look into by appreciating the evidence before it.
"This court cannot entertain this under a writ. Apart from puja, if the administration is ignoring rules and regulations or indulging any other violation of arrangements, those are only areas where we can ask TTD to clarify the issues raised by the petitioner or any other devotee. Other than this, if we start interfering in sevas, then it will not be feasible," the bench said.
The court directed the TTD to give a proper response to the petitioner, who was given liberty to approach the appropriate forum if he still had grievances regarding the issue. This response was directed to be given within eight weeks.