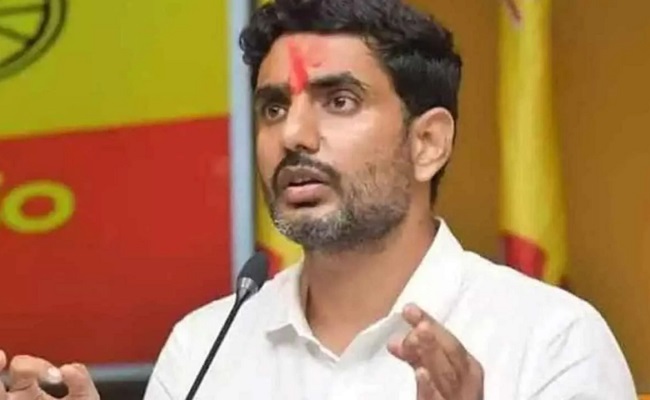 It's time for padayatra again in Andhra Pradesh. This time, it will be Telugu Desam Party general secretary and former chief minister N Chandrababu Naidu's son Nara Lokesh, who is planning to take up walkathon across length and breadth of the state.
The issue of Lokesh's padayatra came up for discussion at the TDP's Mahanadu at Ongole and he said he would abide by the party's decision in this regard.
According to party sources, there is a possibility that he would commence the padayatra on October 2.
At present, the TDP general secretary is touring Mangalagiri assembly constituency, touching every village and every house. His primary objective is to win the assembly seat at any cost.
"After completing his mission in Mangalagiri, he would take a call on the padayatra," party sources said.
Lokesh is of the view that once he starts the padayatra, there should not be any break in it and he should cover more distance than his father who did it in 2013 and YSR Congress president Y S Jagan Mohan Reddy in 2017 to 2019.
But the question is whether Lokesh's padayatra would fetch any political mileage to the TDP.
He still doesn't have the kind of acceptability among the people and it is doubtful how many people would take his padayatra seriously.
If his padayatra ends up like that of Jagan's sister Y S Sharmila's padayatra in Telangana, then it won't help the TDP in any manner. On the contrary, it might even prove counterproductive for the party.
Instead, it would be better Naidu himself takes up the tour, even if it is on the bus, to all parts of the state to galvanise the party cadres.
"This will at least have some impact on the electorate," a party leader said.