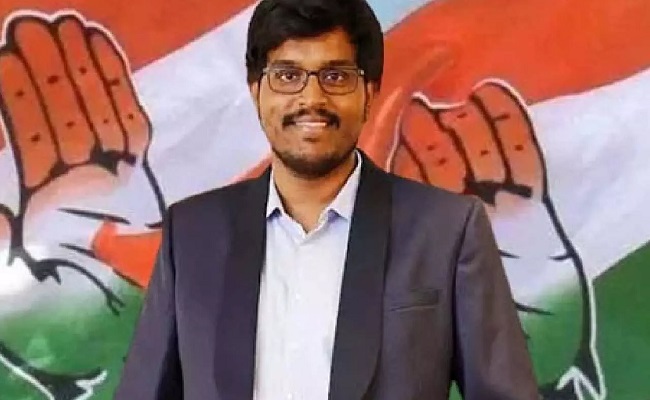 Prominent election strategist Sunil Kanugolu, who has been working for Telugu Desam Party headed by Nara Chandrababu Naidu for the last one year, is understood to have terminated his contract with the party.
Kanugolu, who has been heading Mind Share Analytics, was hired by the TDP last year. He is said to be an expert in data analytics, booth-level poll management and campaign strategies.
However, Kanugolu has not been happy with the TDP top leadership due to clash of interests within the party.
Sources said he has not been taking kindly the regular interference by Naidu's son Nara Lokesh in every minute issues, leading to several changes in the strategy planning.
At the same time, Naidu has also been continuing the contract with another election strategist Robin Sharma of Showtime Consultancy, though there were reports that the TDP leadership was not happy with him initially.
As a result, there is a virtual overlapping of work between Sunil Kanugolu and Robin Sharma. Though both of them had worked together initially along with Prashant Kishor in I-PAC, they have different mindsets and it is resulting in clash of ideas.
At the same time, Sunil Kanugolu is simultaneously working for the Telangana Congress party. This is also causing disturbance in his work with the TDP. Because of all these reasons, he is learnt to have decided to call it quits with the TDP, sources said.
Sunil, who hails from Bellari, had studied in the US before joining the I-PAC. Before 2014, he had started a consultancy firm in the name of Association of Brilliant Minds and played a big role in the victory of the BJP in 2014 elections. He had also worked for the DMK in Tamil Nadu and Janata Dal (U) in Bihar.