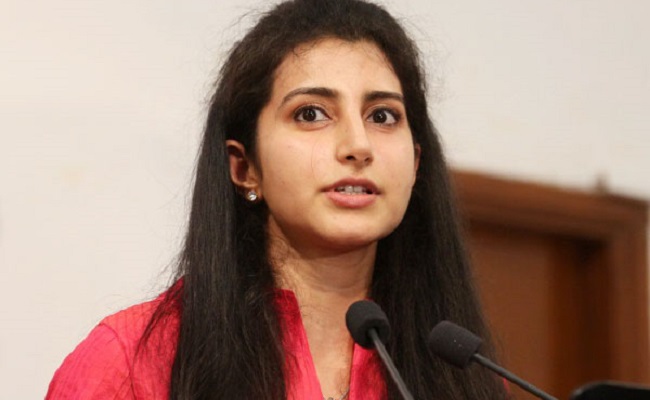 Telugu Desam Party has been desperately trying to generate sympathy for party president and former chief minister N Chandrababu Naidu, who had been in Rajahmundry central jail on judicial remand for the last 20 days in connection with the skill development scam.
The party has been organising one programme or the other to protest against Naidu's arrest and criticise the Jagan Mohan Reddy government for allegedly witch-hunting of the former chief minister.
It has organised dharnas, candle-light protests, bike rallies, placard shows, temple runs, homams and what not.
His family members – including his wife Nara Bhuvaneshwari and daughter-in-law Nara Brahmani have been on the streets for the last few days, crying foul over the alleged harassment of Naidu.
But there has not been much response from the common people so far.
Even the leaders of other political parties who made a comment or two on social media are now silent, even the CID is cracking the whip on Naidu and his son Lokesh.
As the noose is tightening around Naidu, Brahmani came out with yet another call to the people to protest the alleged illegal arrest of Naidu by the Jagan government.
The programme is called – "Motha Mogiddam" (Make a loud sound).
As per the call, Brahmani asked all the people to make a loud sound on whatever object they can – a plate, or a bell or a drum or a trumpet or a whistle or even a vehicle horn – for five minutes - from 7 pm to 7.05 pm on Saturday.
"The sound should create an echo in the Tadepalli palace of "psycho" Jagan," she said.
Brahmani said the people should take a video of their sound-making and share them across the country on social media.
"There is no point in making appeal to the dictator. We have to wake him up from the slumber of power. Five crore people should make the sound from wherever they are for five minutes on Saturday night," she said.
Within no time, her appeal on social media evoked serious trolling. One netizen said one should sound whistle, saying Jagan should come back.
Another netizen observed: "If it is a false case, then why court sent CBN to the Remand Prison? After receiving the notices from CID, why PA Srinivas & Kilaru Rajesh left abroad? Why doing all these chillar activities In the night time, U can prove in d court legally right? Anyhow appointed d Costly Lawyers!"
"Why should we do that? If CBN has got arrested in a scam why should we do that? Today you come out and speak because TDP is in crisis, so u r worried about TDP not AP Trust no one is worried or bothered about CBN arrest The thing is if he is right he will come back thats it," said Shaik, another social media follower.
"Meeru chesina thapu ki memu andhuku cheyali andi prajala somu adhi. im frm Telangana" (I am from Telangana. Why should we react to the mistakes you have done? You swindled people's money)," said Rajesh, another troller.
"కొరడాలతో కొట్టుకుని నిరసన తెలపండి వదిన" (Why don't you lash yourself to show your protest), suggested another troller.